Back Stories

What happened before, during and after?

AR

View 360 degree panoramic image of the inside of A-Bomb Dome

Pray for peace

Find out what peace mean to you
must see!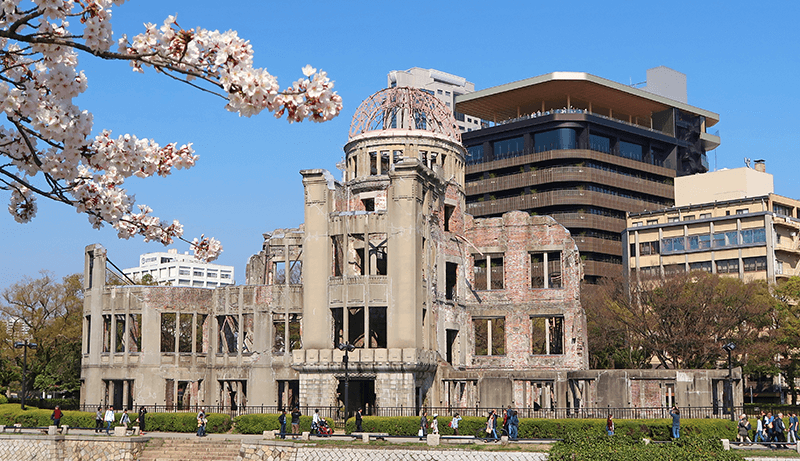 The Atomic Bomb Dome
It was registered as a UNESCO World Heritage site in 1996 as a witness to the devastation caused by the first atomic bomb to be used in human history and as a symbol of the pledge for nuclear abolition and world peace.
Read more!
Stories
Gain more in-depth understanding about the historical, environmental, and cultural impact of what happened before, during, and after August 6, 1945.
See more!
find peace tourism spots
find spots by categories:
find spots near you: