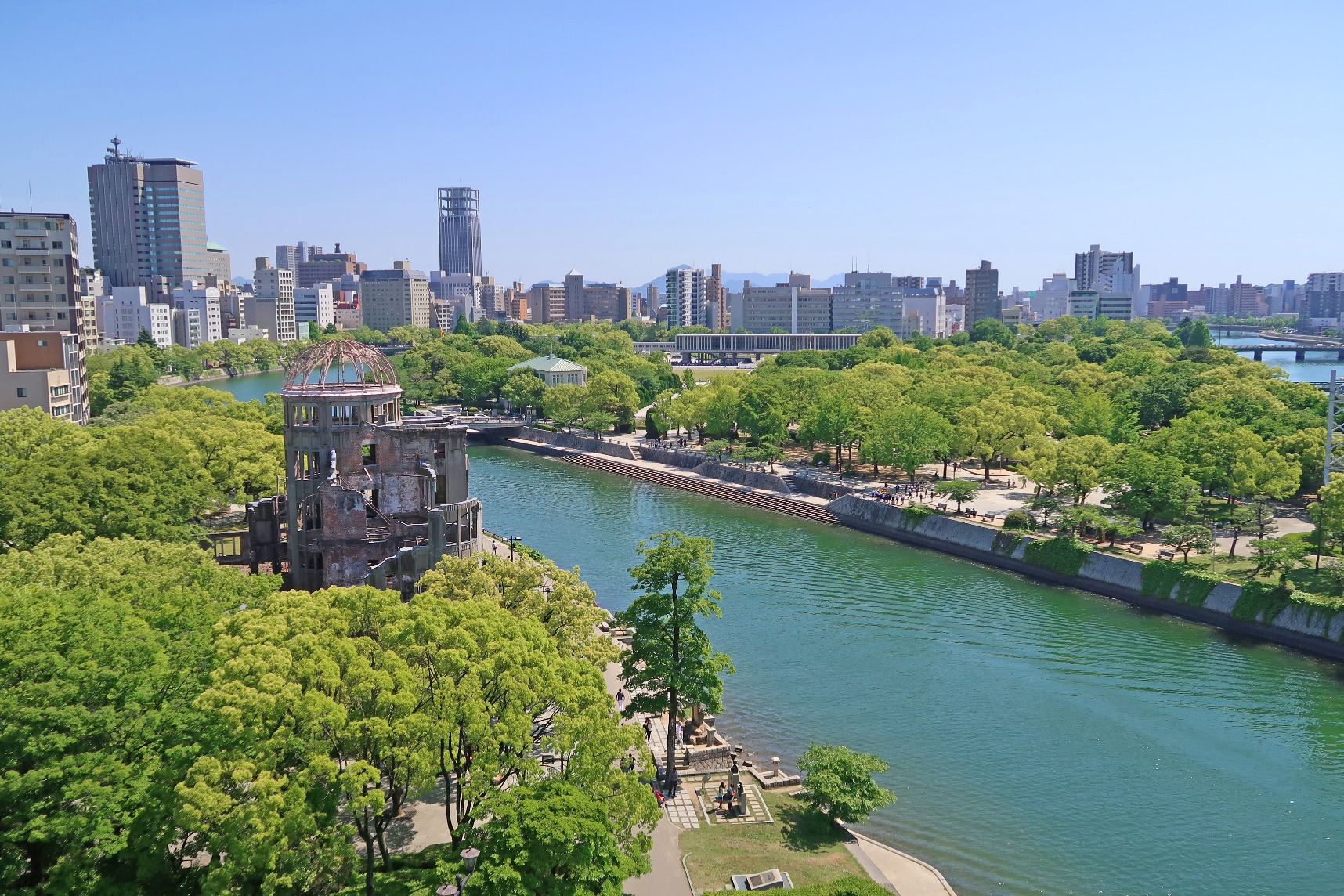 Peace Memorial Park
Hiroshima Peace Memorial Park, extending southwards from the A-bomb Dome and located mostly on a narrow stretch of land between two rivers, feels somewhat like a green island in the middle of the city. A tranquil spot covering over 120,000 square meters, it serves to memorialize the great many lives lost in the world's first nuclear attack, while making use of nature to reaffirm the preciousness of all life.

Prior to the 1945 bombing, this district was the administrative and commercial heart of Hiroshima. In 1949, the recovering city decided the area should become a place of remembrance and contemplation, rather than simply being rebuilt.

A number of monuments have been constructed in the park over the decades since it was created. Each of these memorials, all within easy walking distance of each other, possesses its own particular poignancy. For many visitors, the most striking is the Cenotaph for the A-bomb Victims. This concrete structure built in 1952 was inspired by an ancient clay figurine (haniwa), and as such is intended to offer shelter for the souls of the deceased.

---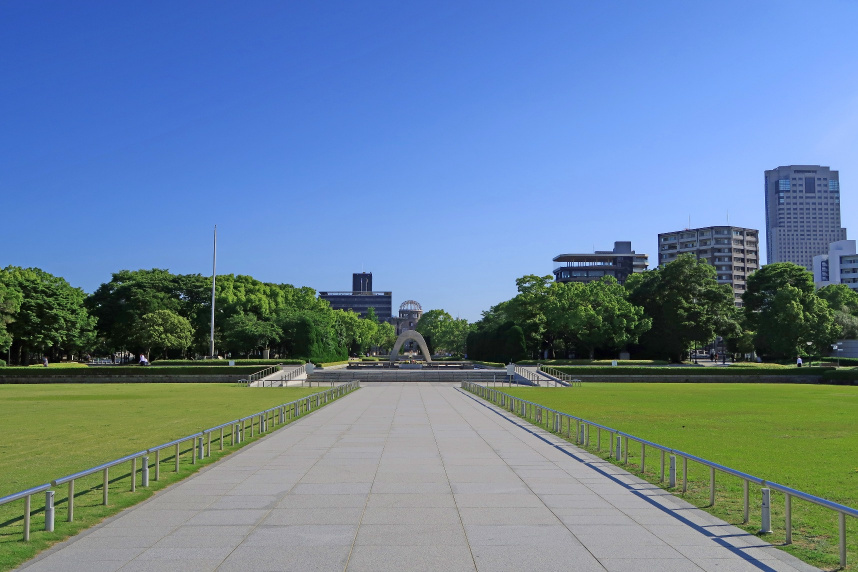 Information
Peace Memorial Park
Address

1 Nakajima-cho, Naka-ku, Hiroshima City

Access

Streetcar: Take the the 2 or 6 streetcar line headed for Miyajima-guchi (宮島口) or for Eba (江波), respectively, and get off at Genbaku Dome-mae (原爆ドーム前).

Bus: Take the Maple Loop Sightseeing Bus to the Peace Memorial Park bus stop.

Fee

Admission is free.

MAP

Tap the name of the facility on Google Map and tap "View on Google Maps" to launch the application.
---