Fukuro-machi Elementary School
First established as a school in 1873, what would come to be called Fukuro-machi Elementary School went through several incarnations before settling into its final pre-war form as Fukuro-machi Jinjō Higher Elementary, complete with a new West Wing made of reinforced concrete in 1937.

It was the very latest in modern schools: three stories, 21 classrooms, bathrooms with running water, garbage chutes, and a basement. In 1941, the school was once again renamed the Fukuro-machi National Elementary School. Located just 460 meters from the hypocenter, it was one of the closest schools to the blast.
---
---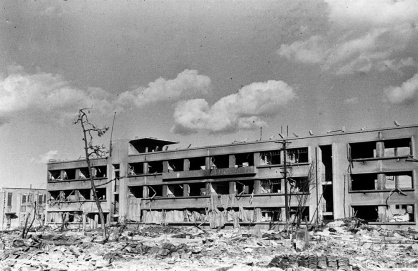 On August 6, 160 students and staff members lost their lives, the wooden school buildings instantly reduced to splinters and devoured by flame. Only the reinforced concrete shell of the West Wing survived.
---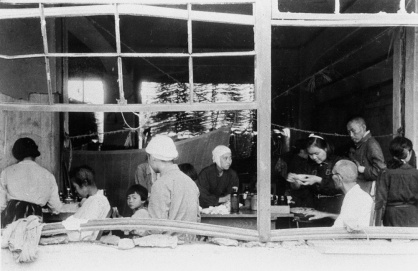 ---
Following the bombing, the remains of the school were used as a shelter and makeshift medical station for victims. After minimal renovations, the school reopened its doors in May 1946.

On the third floor of the only remaining building, 37 students and 3 teachers held classes using wooden boxes on straw floor mats in place of desks and burnt wood pieces painted black for chalkboards.
---
---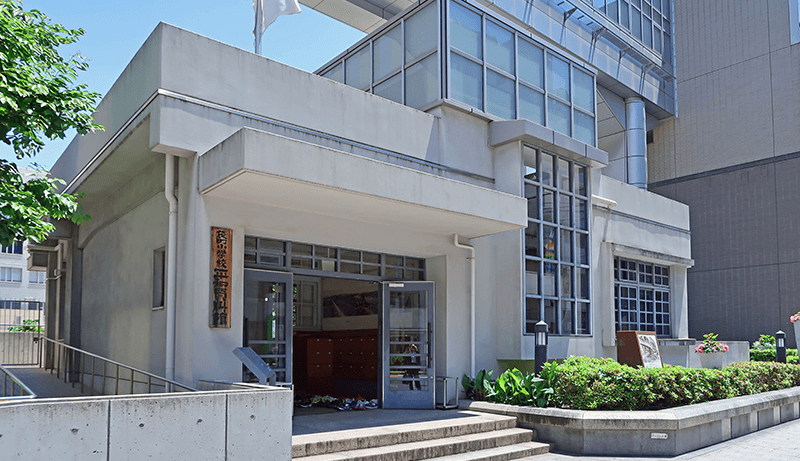 ---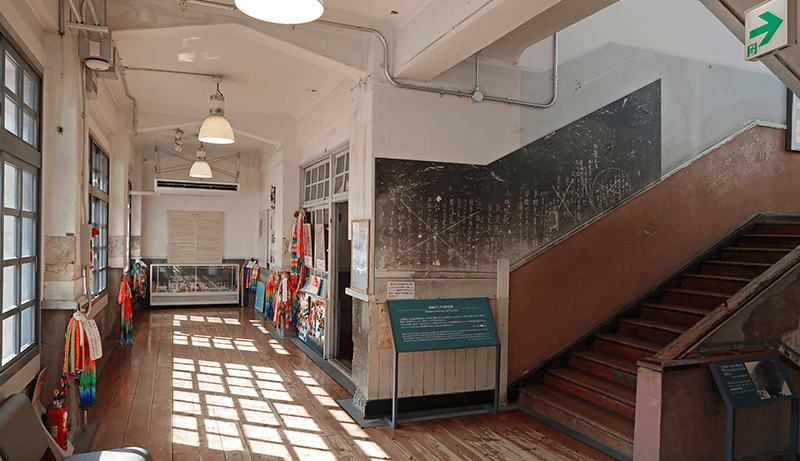 ---
Repairs and renovations continued and the hibaku building continued to serve as a classroom until it was slated for demolition due to deterioration. During demolition, messages written on the walls by survivors (hibaku dengon) were found behind blackboards and under a layer of plaster.

Plans were set in motion to preserve the hibaku dengon and following a preliminary public opening in August 2001, the Fukuro-machi Elementary School Peace Museum officially opened in April 2002.
---