Honkawa Elementary School
From hypocenter 410m
Reinforced concrete building with three floors and a basement
Construction
In July 1928, a reinforced concrete three-story school building was constructed at Honkawa Jinjo Higher Elementary School, the first such building for a public elementary school in Hiroshima City.
As a strikingly modern building, photographs of it featured in an illustrated newspaper when it was complete.
---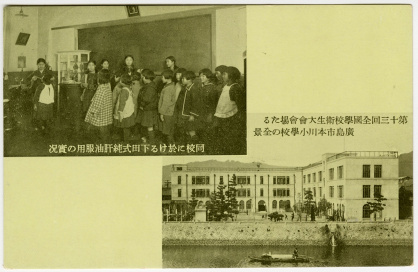 ---
Damage caused by the atomic bombing
The Honkawa National Elementary School was exposed to the bombing at only 410m from the hypocenter, and was devastated by the blast and the fires caused by the intense heat rays. Approximately 400 pupils and 10 teachers perished, but by some miracle two people survived.

Thanks to the sound construction of this reinforced concrete school building, its outer shell withstood the blast, however everything else was destroyed.

From the day following the bombing, the school served as a temporary first-aid station where many victims were accommodated. In the schoolyard, bodies of the deceased were cremated.
---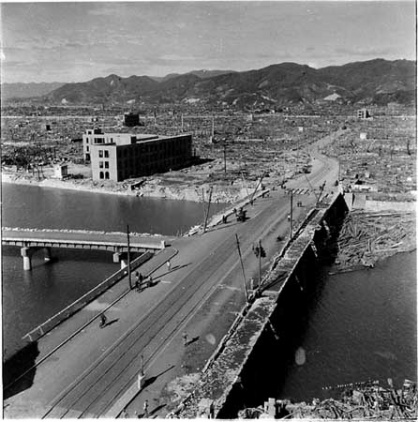 ---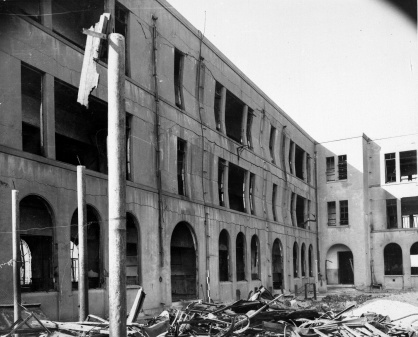 ---
Resumption of classes
In February 1946, classes resumed in the school building which had undergone the minimum necessary repairs.
The bombed school building repeatedly underwent repair and reconstruction work. It was used right up until April 1988 when the new school building was complete and, apart from the section of the building with a basement, it was demolished.
---
Establishment of the Peace Museum
This section of the bombed building with its basement was preserved and established as the Peace Museum, which opened in May 1988.
With the damage and the ruins inflicted by the bombing, primarily in the basement, kept as they were at the time, the museum serves as a witness of the bombing.
---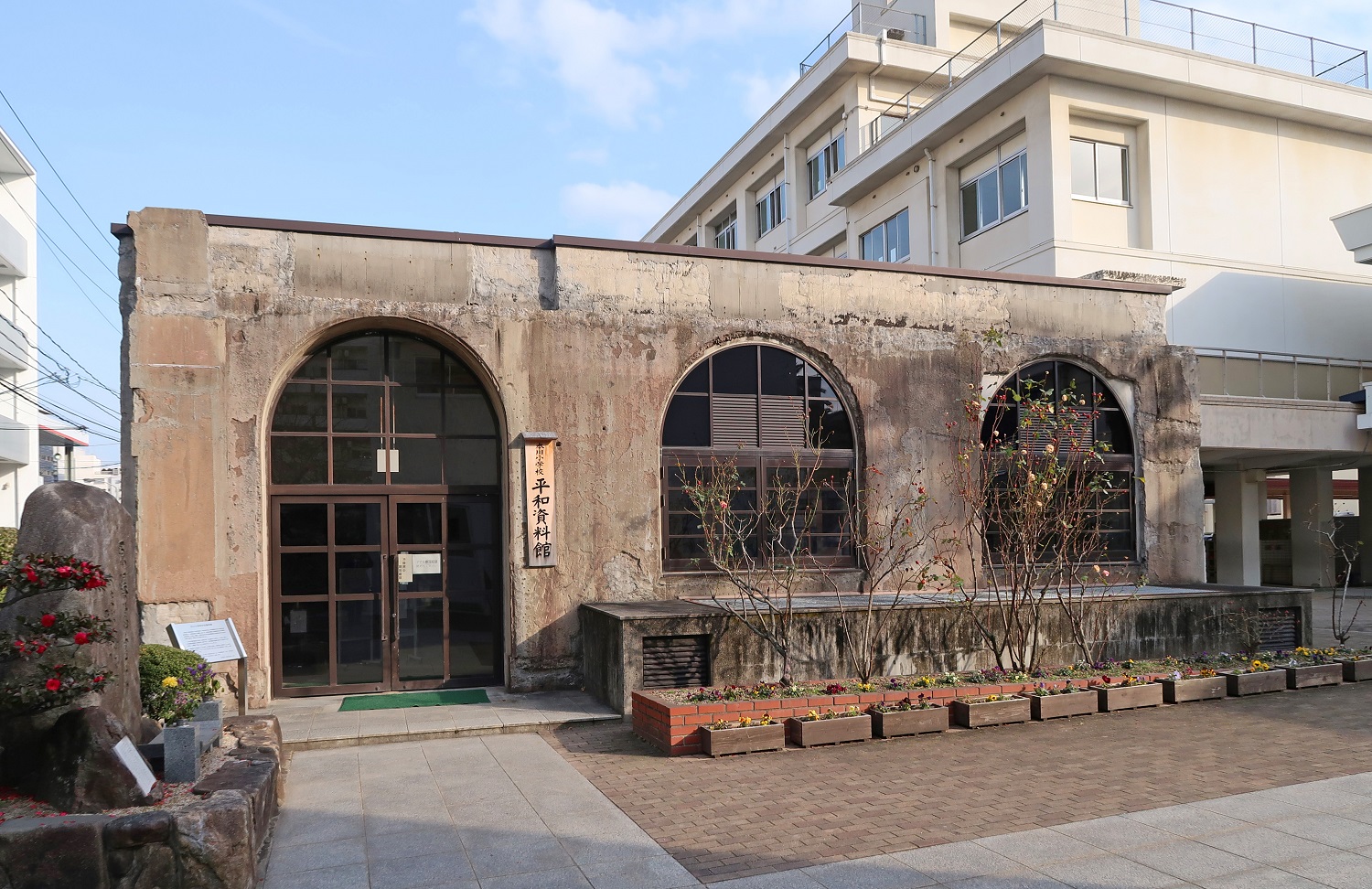 ---
---
---