Former Hiroshima Branch of the Bank of Japan
---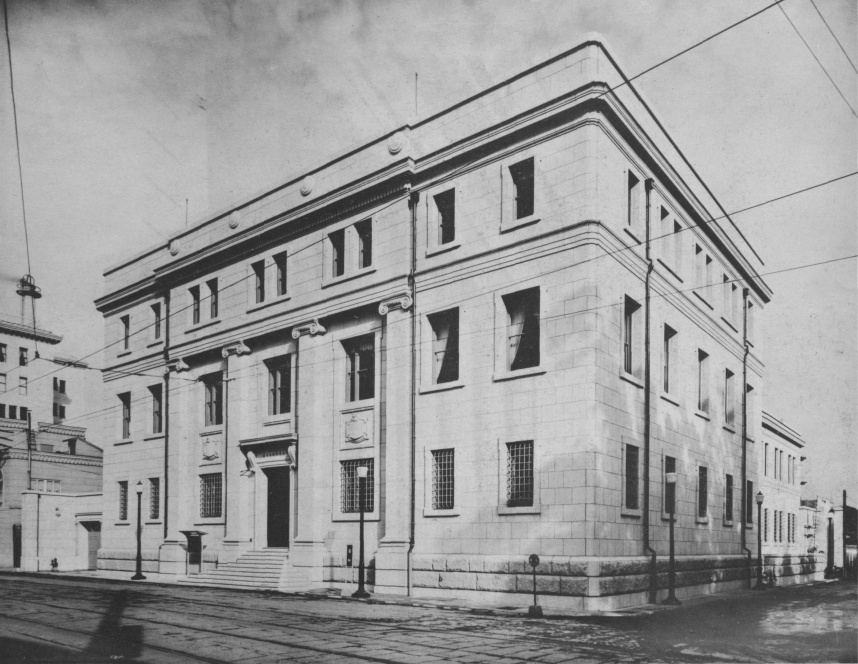 ---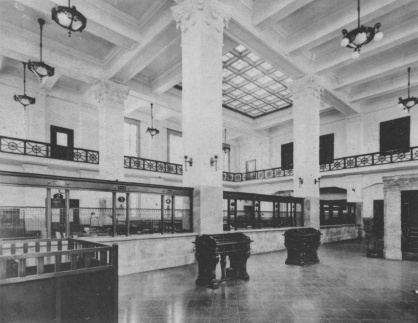 Originally established in 1905 as the Hiroshima Lesser Branch Office of the Bank of Japan in Kako-machi. The office rose through the ranks and was promoted to the more prestigious rank of formal Branch Office in 1911, and, following an expansion of operations in 1936, the Branch Office was relocated to its newly-constructed home in Fukuro-machi. The new building was a classic European beauty built of steel-reinforced ferro-concrete and equipped with armored shutters on the windows.
---
---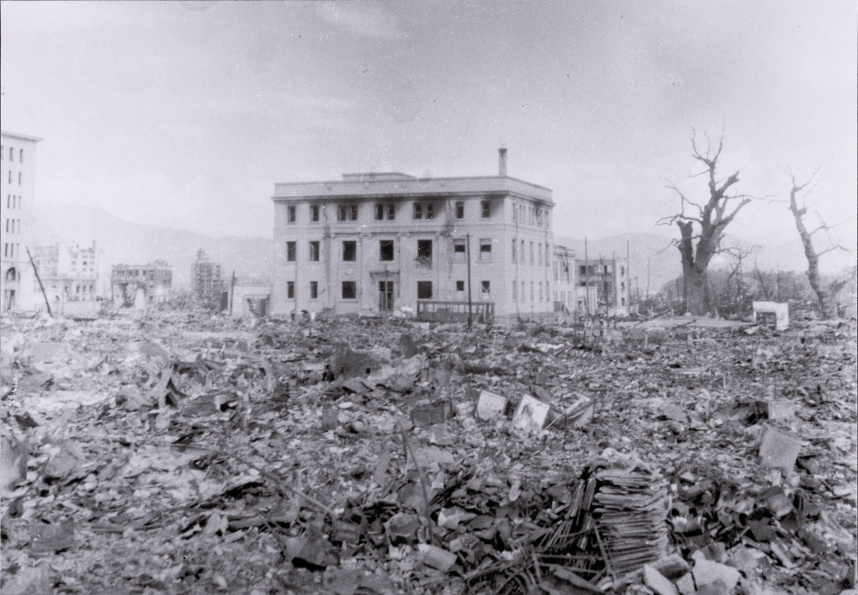 ---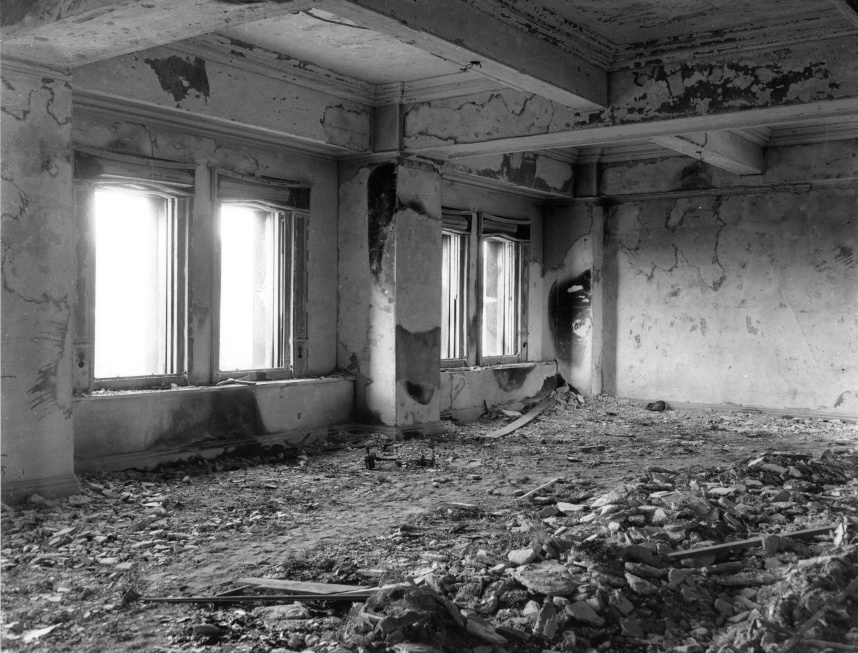 ---
All 20 people at work inside the building lost their lives on the morning of August 6, the blast gutting the entire top floor where the armored shutters were left open. However, the shutters on the first and second floor remained closed, saving the interior from complete destruction. Of the remaining hibaku building, it is said to be the most well-preserved.
---
---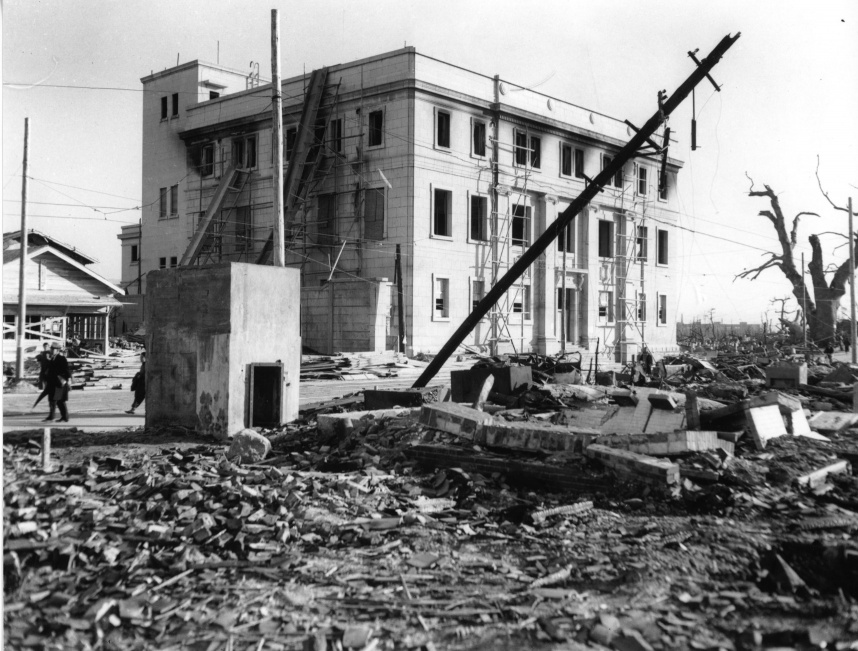 ---
In the wake of the bombing, the building served as a shelter for the injured, and on August 8, just two days after the bomb, the bank reopened for withdrawals and provided spaces where the temporary branches of other financial institutions could operate until the spring of 1946.
---
---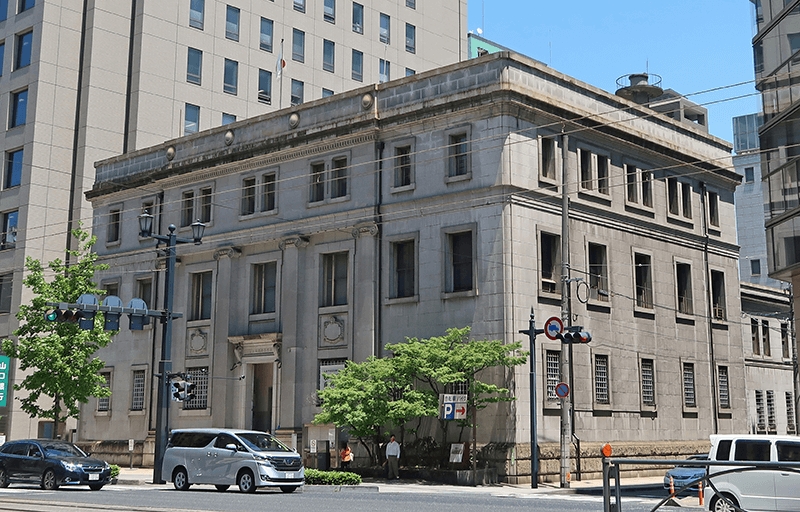 It continued to function as a bank until March 1992, when the office was relocated once again. With permission from the Bank of Japan, the building was registered by the City of Hiroshima as an official hibaku building in 1993, and was then designated as an Important Cultural Property in July 2000 when it was donated to the City by the Bank of Japan.

Open to the public for free, the former bank now serves the community as a historical learning space, and as a space for cultural and art events.
---