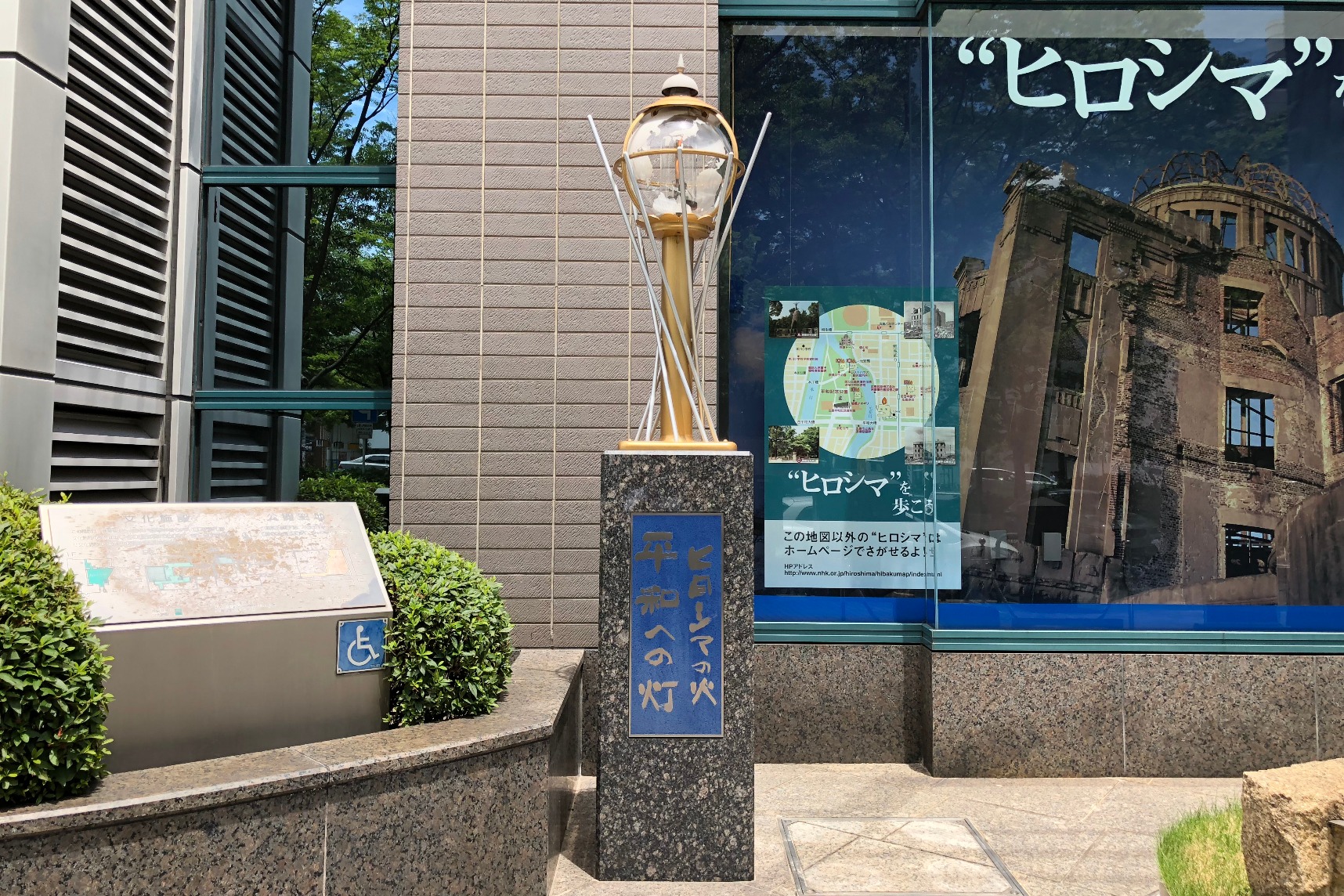 The Lamp of Peace
Built on August 1, 2007 by NHK Hiroshima, the Lamp of Peace is made up of two flames: one from the Flame of Peace in Hiroshima Peace Memorial Park, and the other from the Fire of Peace (also known as the Fire of the Atomic Bomb) in Hoshino Village, Fukuoka Prefecture.

The Fire of Peace has its roots in Hiroshima when in 1945, Hoshino Village-native Tatsuo Yamamoto brought back a flame from the devastated streets of Hiroshima in memory of a relative who had perished in the bombing. A hibakusha himself, Yamamoto kept the flame alive in his home in Fukuoka as a symbol of remembrance for all the precious lives lost in Hiroshima. In 1968, the flame was passed to Hoshino Village and renamed the Fire of Peace; it continues to burn brightly even today.

The Lamp of Peace burns in memory of those who lost their lives on August 6, and in the hopes of nuclear abolition and lasting world peace.
Information
The Lamp of Peace
Address

11-10 Ote-machi, Naka-ku, Hiroshima City

Access

Streetcar: Take the 1 streetcar line headed for Hiroshima Port (Hiroshima-kō // 広島港) and get off at Fukuro-machi (袋町); it's about a five minute walk from there.

MAP

Tap the name of the facility on Google Map and tap "View on Google Maps" to launch the application.
---