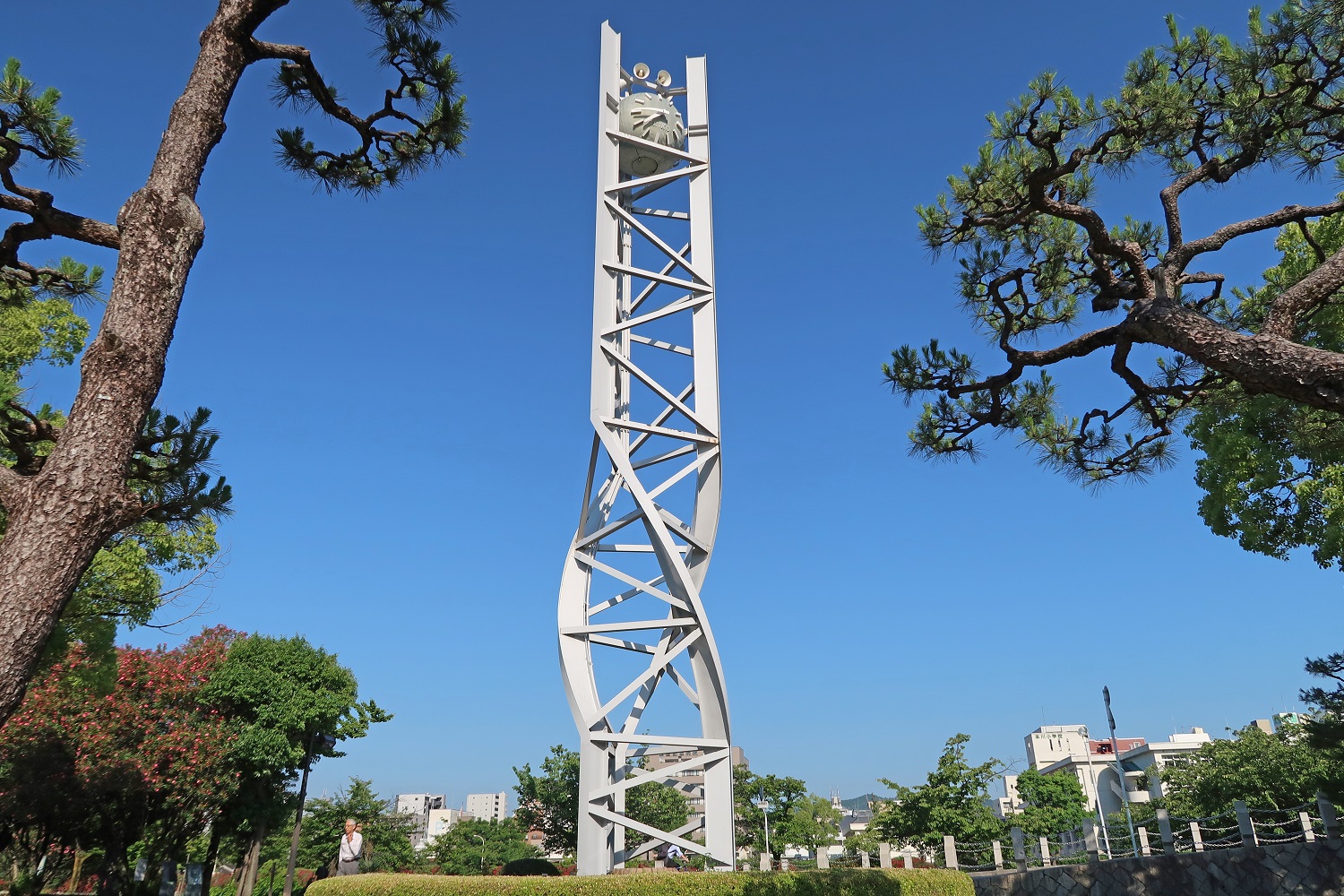 Completed on October 28, 1967, and standing 20 meters tall, the Peace Clock Tower is composed of three iron pillars, each twisted 60 degrees, and a sphere-shaped clock which faces out in three directions. The Clock Tower was built by the Hiroshima Rijo-Lions Club to commemorate permanent preservation of the Atomic Bomb Dome, and each day, it chimes at 8:15 am, the moment when the first atomic bomb in human history was used in warfare, as a plea for nuclear prohibition.
Information
Peace Clock Tower
Address

1 Nakajima-cho, Naka-ku, Hiroshima City

Access

Streetcar: Take the 2 or 6 streetcar line headed for Miyajima-guchi (宮島口) or for Eba (江波) and get off at Genbaku Dome-mae (原爆ドーム前); it's about a five minute walk from there.

Bus: Take the Maple Loop Sightseeing Bus to the Atomic Bomb Dome bus stop; it's about a five minute walk from there.

MAP

Tap the name of the facility on Google Map and tap "View on Google Maps" to launch the application.
---