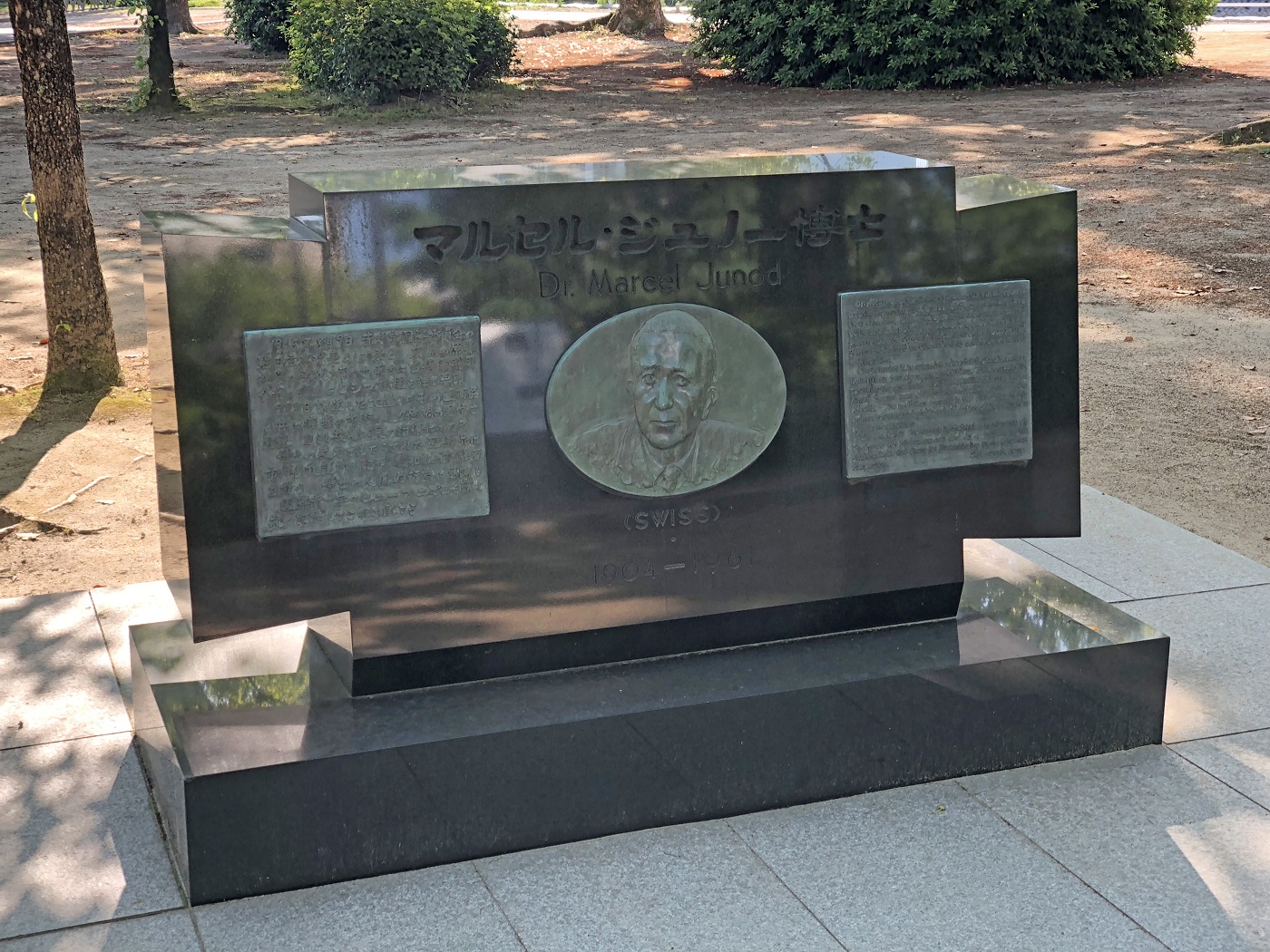 Monument in Memory of Dr. Marcel Junod
Dr. Marcel Junod (1904-1961) was a Swiss doctor who came to Japan on August 9, 1945 as chief representative to Japan of the International Committee of the Red Cross to examine the prisoners of the Allied Forces. However, upon learning of the devastation of the atomic bombing in Hiroshima, he immediately requested aid from General Headquarters, and as soon as the war was over, he traveled to Hiroshima on September 8 with the requested medical supplies and began to treat and examine victims.

This memorial was built to honor the humanitarian achievements of Dr. Junod, who provided invaluable medical assistance to the victims of the bombing, and it is inscribed with the words, "The cries of thousands are begging for your help," a quote from one of his writings.
Information
Monument in Memory of Dr. Marcel Junod
Address

1 Nakajima-cho, Naka-ku, Hiroshima City

Access

Streetcar: Take the 2 or 6 streetcar line headed for Miyajima-guchi (宮島口) or for Eba (江波), respectively, and get off at Genbaku Dome-mae (原爆ドーム前).
Bus: Take the Maple Loop Sightseeing Bus to the Peace Memorial Park (Hiroshima Peace Memorial Museum) bus stop.

MAP

Tap the name of the facility on Google Map and tap "View on Google Maps" to launch the application.
---