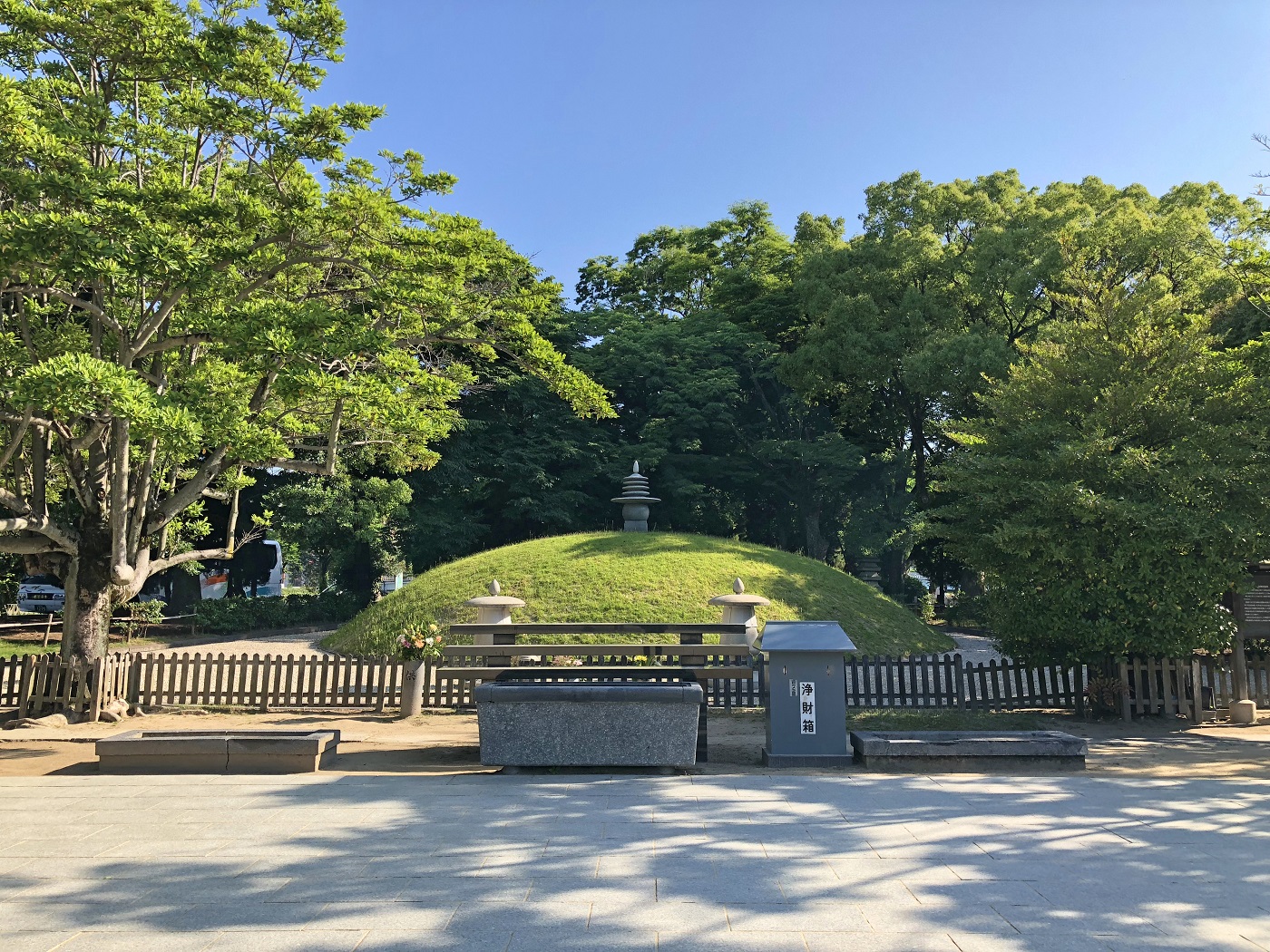 Atomic Bomb Memorial Mound
---
After the August 6 bombing, the bodies of victims were laid here and cremated. In 1946, through donations by the citizens of Hiroshima, construction of the precursor to the Atomic Bomb Memorial Mound began with the creation of a temporary memorial, ikotsu-dō (a vault where the ashes of the deceased are kept), and chapel. Then, ten years later in 1955, the City of Hiroshima spearheaded an initiative to repair the aging ikotsu-dō and bring any and all unclaimed ashes outside of Hiroshima back to the city.

The ikotsu-dō inside the mound contains the unclaimed ashes of 70,000 people, and each year, Hiroshima works to identify the ashes and find their families. Of these, 2,434 have been identified as of 1955, but even so, 814 of these identified ashes still remain unclaimed (as of June 2019). Each year on August 6, an interfaith memorial service is held in front of the memorial for the souls of the victims.
Information
Atomic Bomb Memorial Mound
Address

1 Nakajima-cho, Naka-ku, Hiroshima City

Access

Streetcar: Take the 2 or 6 streetcar line headed for Miyajima-guchi (宮島口) or for Eba (江波), respectively, and get off at Genbaku Dome-mae (原爆ドーム前).
Bus: Take the Maple Loop Sightseeing Bus to the Peace Memorial Park (Hiroshima Peace Memorial Museum) bus stop.

MAP

Tap the name of the facility on Google Map and tap "View on Google Maps" to launch the application.
---