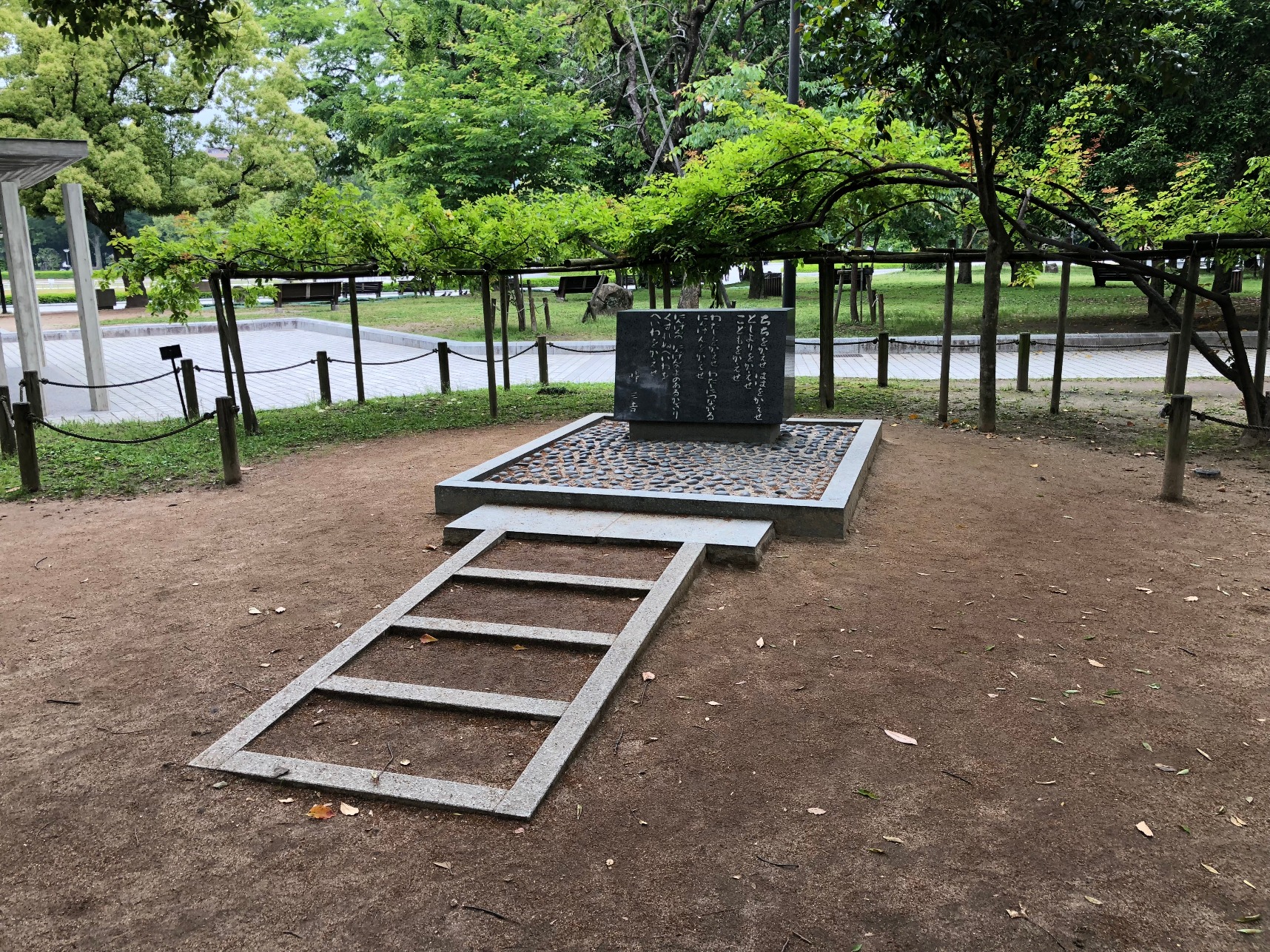 Sankichi Tōge Memorial Monument
At the age of 28, poet Sankichi Tōge was exposed to radiation at his home in Midori-machi, just three kilometers from the hypocenter. Post-war, Tōge became a leader in the peace movement through his involvement in both youth and cultural movements, penning many works opposing the atomic bomb, as well as works for peace advocacy.

He protested President Truman's statement that he would not rule out the use of nuclear weapons in the Korean War, a statement made during the peak of the suppression of anti-nuclear bomb movement among the occupying army. Hospitalized with tuberculosis, Tōge penned the Genbaku Shishū, a collection of poems about the atomic bomb.

This collection would be sent as a representative of Japan to the 1951 World Festival of Youth and Students in Berlin, garnering international acclaim. Tōge passed away in the hospital on March 10, 1953. He was 36 years old.
Information
Sankichi Tōge Memorial Monument
Address

1 Nakajima-cho, Naka-ku, Hiroshima City

Access

Streetcar: Take the 2 or 6 streetcar line headed for Miyajima-guchi (宮島口) or for Eba (江波), respectively, and get off at Genbaku Dome-mae (原爆ドーム前).
Bus: Take the Maple Loop Bus Sightseeing Bus to the Peace Memorial Park (Hiroshima Peace Memorial Museum) bus stop.

MAP

Tap the name of the facility on Google Map and tap "View on Google Maps" to launch the application.
---