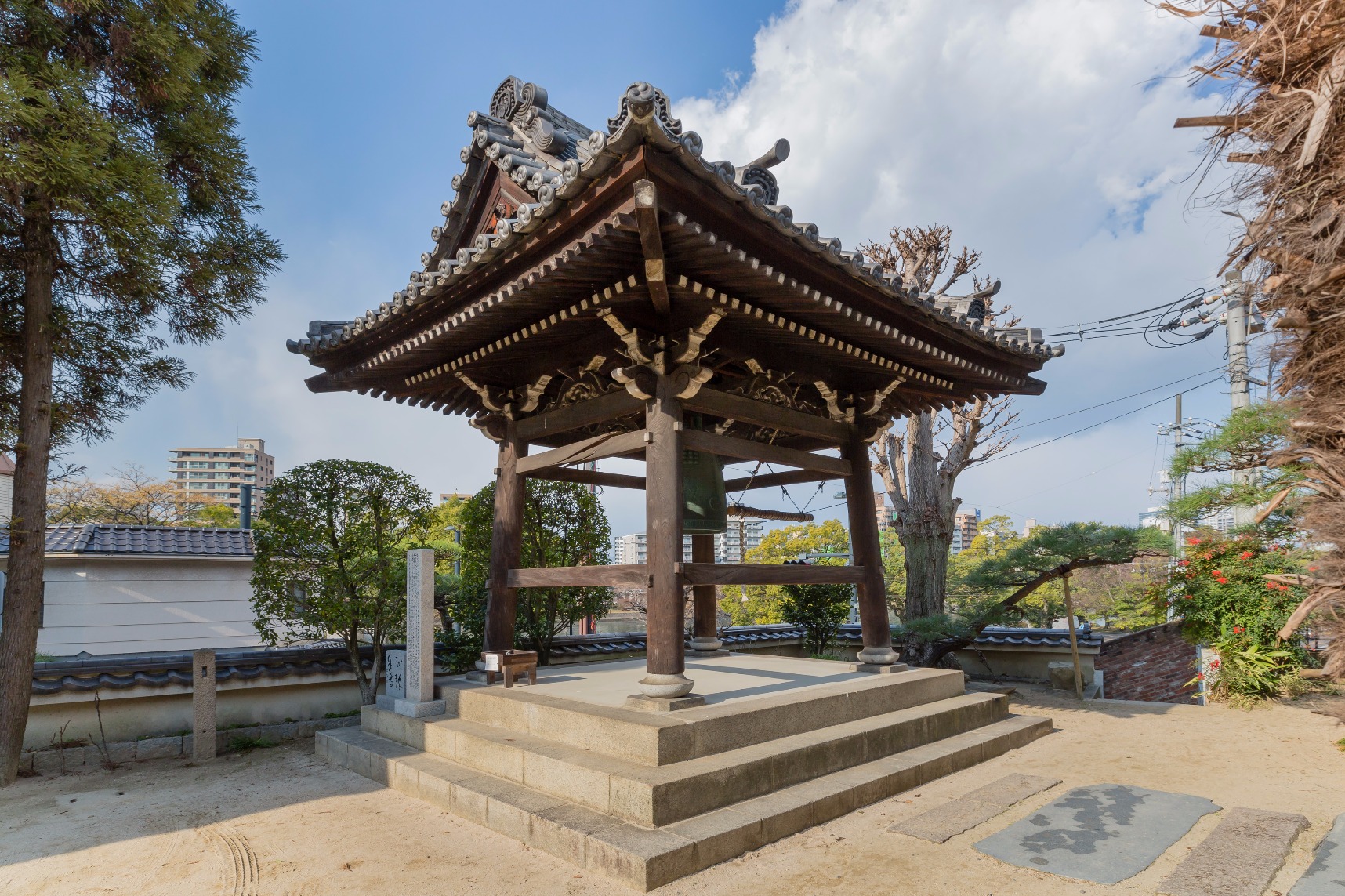 Tamonin Temple Bell Tower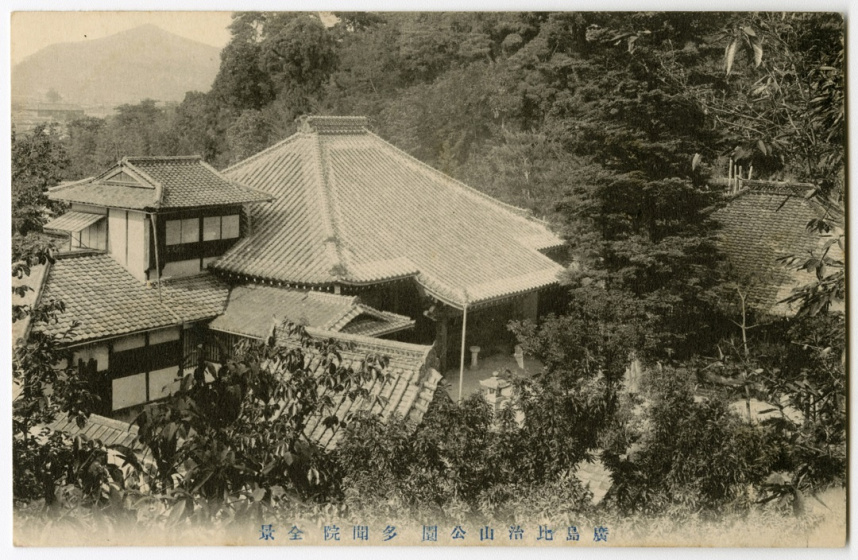 ---
Located 1,750 meters from the hypocenter, the main hall and priests' quarters of Tamonin Temple sustained heavy damage, the temple gate and Bishamondō Hall collapsed by the blast. Only the bell tower was left miraculously standing despite the loss of its roof and ceiling.

Today, it remains the closest wooden structure to the hypocenter that escaped complete destruction. While the original bell was donated to the war effort, a new bell, known as Heiwa no Kane, or Peace Bell, was forged post-war thanks to the tremendous support of the bereaved families of victims of the bombing.

Using sands taken from the soil around the hypocenter among other materials, the newly forged bell was consecrated and unveiled on August 5, 1949, with the inscription "No more Hiroshimas", along with a relief of the Buddhist Goddess of Mercy in the sky above Hiroshima, the Mantra of Light, and other inscriptions.

Each day, the bell rings out at 8:15 am (the time of the bombing) in a prayer for peace and for the souls of those lost to the bombing.
---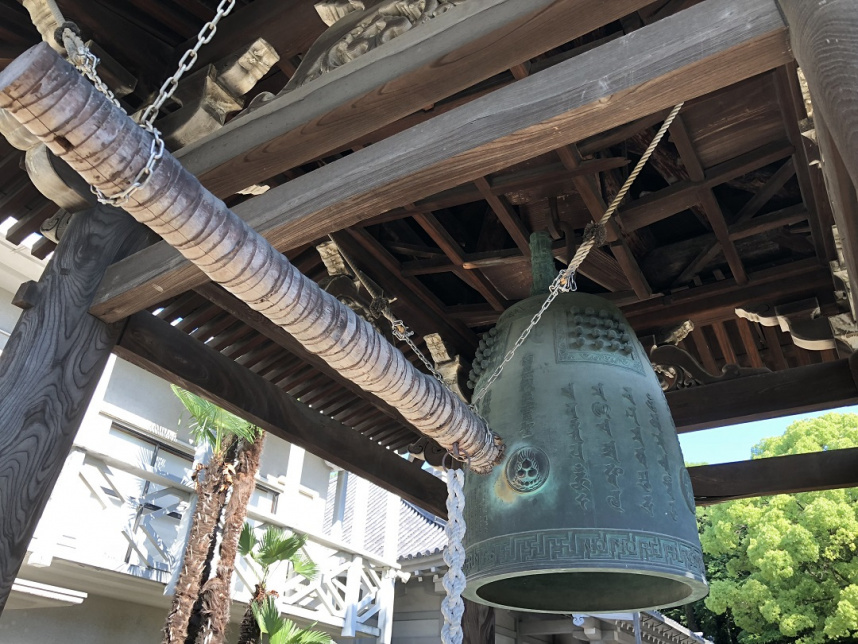 ---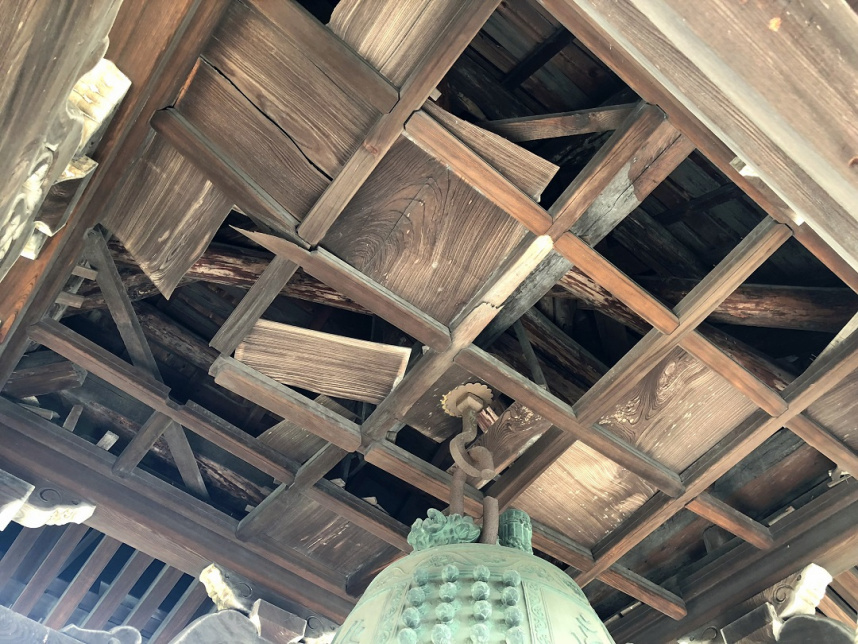 ---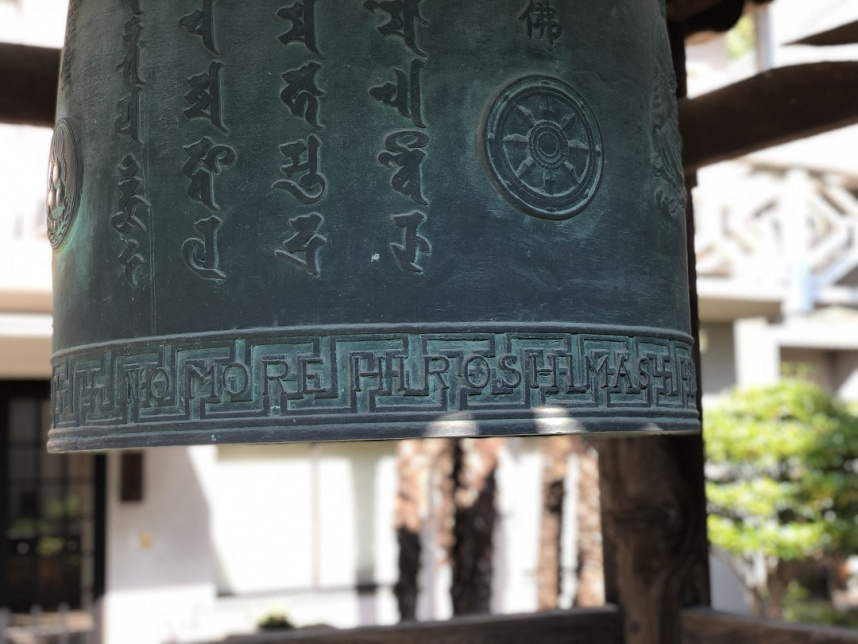 Information
Tamonin Temple Bell Tower
Address

7-10 Hijiyama-cho, Minami-ku, Hiroshima City

Access

Streetcar: Take the 5 streetcar line headed for Hiroshima Port (Hiroshima-kō // 広島港) and get off at Hijiyama-shita (比治山下); it's about a one minute walk from there.

Distance from the hypocenter

1750m

MAP

Tap the name of the facility on Google Map and tap "View on Google Maps" to launch the application.
---