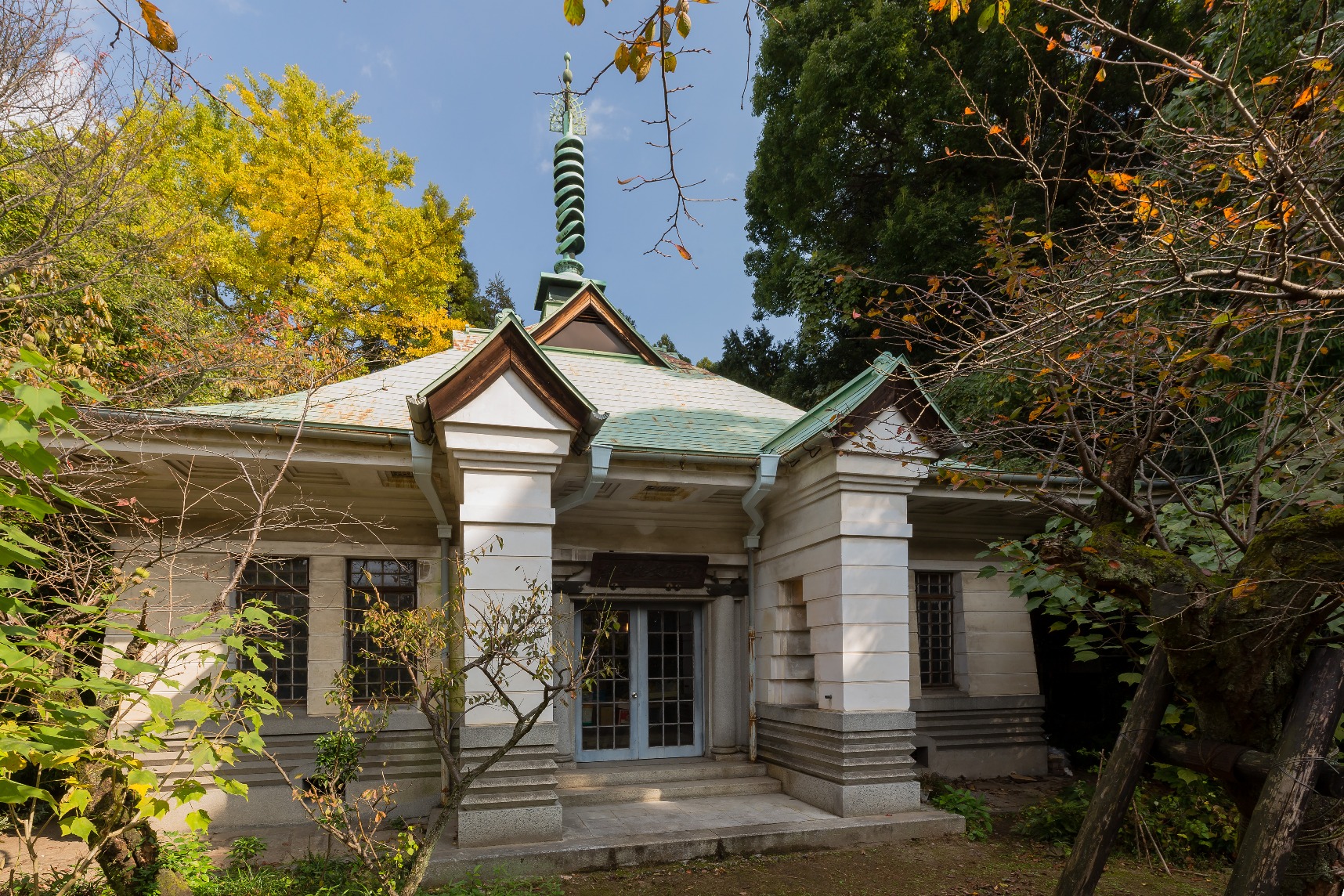 The Sanyō Buntoku-den Memorial Hall
Built in 1931 for the 100th anniversary of the death of Rai Sanyō, a Japanese Confucian philosopher in the later Edo period, Buntoku-den Memorial Hall is characterized by its thick, western-style walls and Japanese roof topped with an ornamental Buddhist kurin spire.

The building served as a storehouse for the majority of the city's family registration documents under the worsening war situation. Only 1,820 meters from the hypocenter, the force of the August 6 blast warped the kurin spire and while the documents stored inside were scattered in the blast wave, they managed to escape being devoured in the firestorm.

Post-war, the Hall served in a variety of capacities, including as a library and social education facility. Today the building itself remains, although currently closed to the public.
---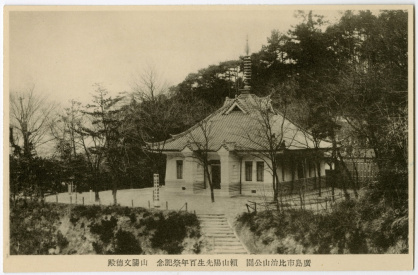 ---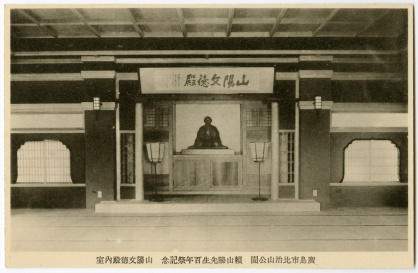 ---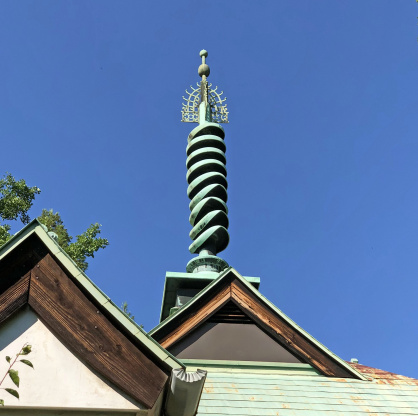 Information
The Sanyō Buntoku-den Memorial Hall
Address

1-7 Hijiyama-cho, Minami-ku, Hiroshima City

Tel

082-242-7831 (Peace Promotion Division at City Hall)

Access

Streetcar: Take the 5 streetcar line headed for Hiroshima Port (Hiroshima-kō // 広島港) and get off at Hijiyama-shita (比治山下); it's about a two minute walk from there.

MAP

Tap the name of the facility on Google Map and tap "View on Google Maps" to launch the application.
---