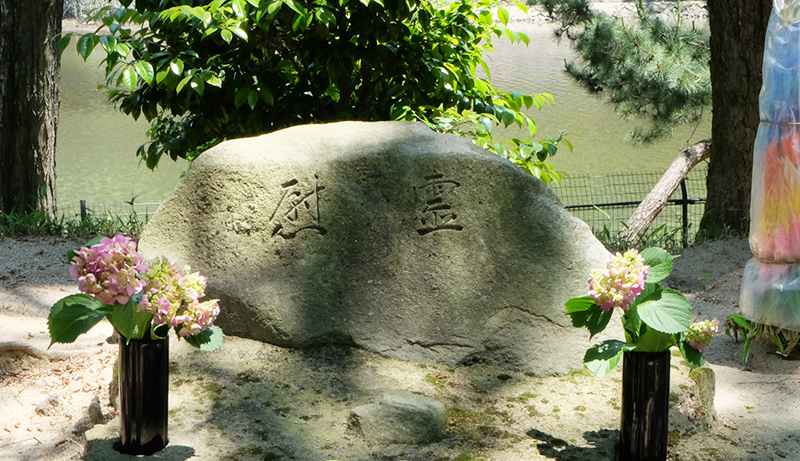 Kusatsu-Hachiman Shrine
The Kusatsu Hachimangu Shrine has a long history: it is believed to have been established during Empress Suiko's reign (593-638), and is roughly contemporary to the Itsukushima Shrine on Miyajima. The shrine is dedicated to Takiribime (also known as Tagirihime), a guardian deity of maritime routes. The shrine buildings were originally located closer to the shore, but were moved to higher grounds each time they were rebuilt. The present location is halfway up Mount Rikiya (also known as Mt. Gyoja), and the present shrine buildings date from 1931. Located 5 km from the hypocenter, the shrine suffered little to no damages in the August 6 bombing.
Information
Kusatsu-Hachiman Shrine
Address

1-11-18 Takata, Nishi-ku, Hiroshima

Tel

082-271-0441

Time

April to September: 9 am to 6 pm
October to March: 9 am to 5 pm

Access

Streetcar: take the 2 streetcar line bound for Miyajima-guchi (宮島口) and get off at Kusatsu (草津); it's a five minute walk from there.

Distance from the hypocenter

5000m

MAP

Tap the name of the facility on Google Map and tap "View on Google Maps" to launch the application.
---