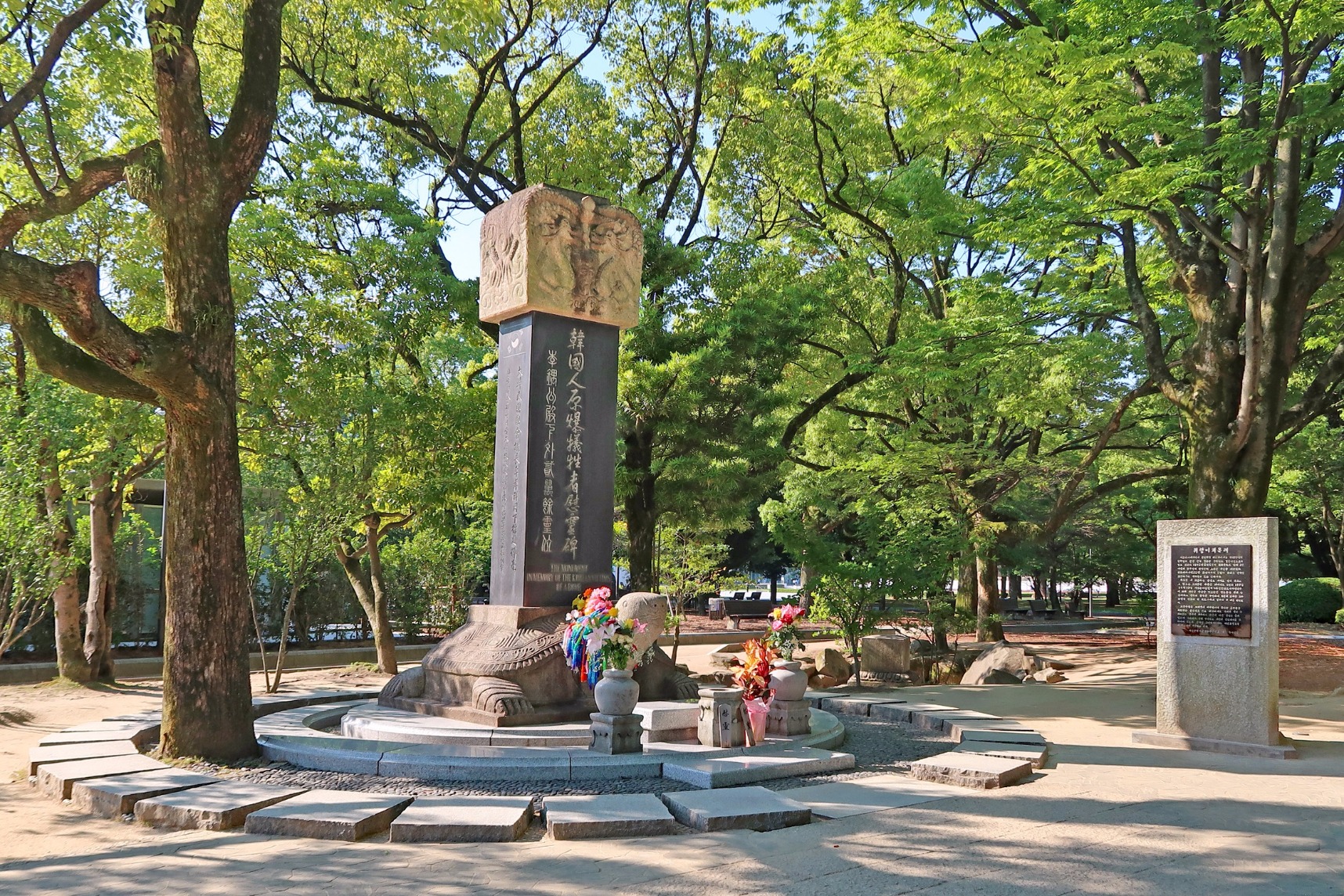 Korean Victims and Survivors Memorial Monument
Built in memory of the Koreans who lost their lives in the bombing, the memorial features a turtle-shaped base, representing the folk belief that the souls of the dead rise to heaven on the backs of turtles, and a crown of twin dragon sculptures.

Continuing to exercise control of Korea which began post-Meiji Restoration, Japan annexed Korea in 1910, using it as a colony, which subsequently forced many Koreans to come to Japan in search of work. During WWII, large numbers of Koreans were put into forced labor or conscripted to help with the war efforts. It is estimated that tens of thousands of Koreans were in Hiroshima at the time of the bombing.
Information
Korean Victims and Survivors Memorial Monument
Address

1 Nakajima-cho, Naka-ku, Hiroshima City

Access

Streetcar: Take the 2 or 6 streetcar line headed for Miyajima-guchi (宮島口) or for Eba (江波), respectively, and get off at Genbaku Dome-mae (原爆ドーム前).
Bus: Take the Maple Loop Bus Sightseeing Bus to the Atomic Bomb Dome bus stop.

MAP

Tap the name of the facility on Google Map and tap "View on Google Maps" to launch the application.
---