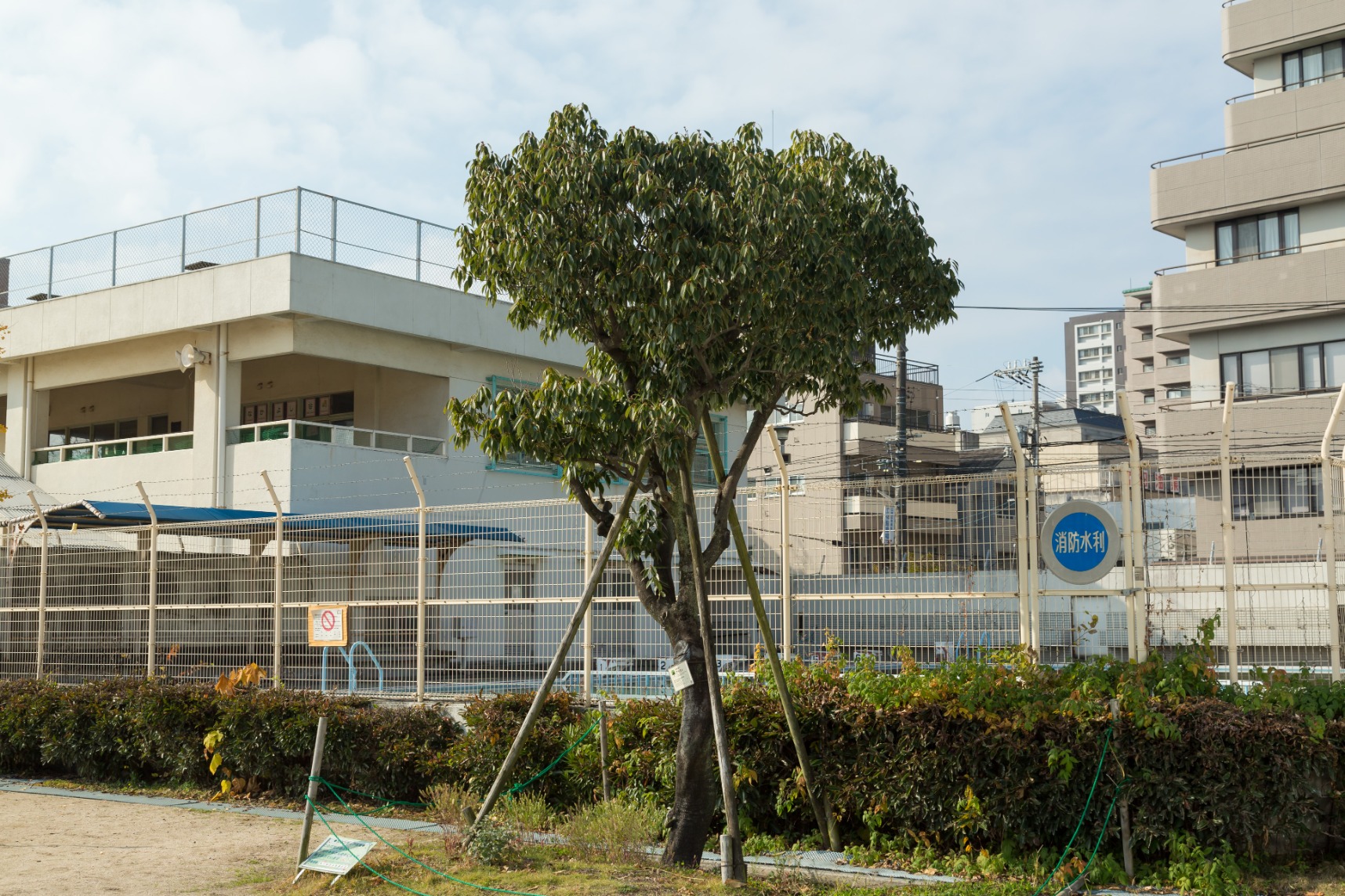 Ring-Cupped Oak (Honkawa Elementary School)
The ring-cupped oak tree at Honkawa Elementary School was exposed to the bombing at a distance of 2,180 meters from the hypocenter. It survived the bombing in the yard of a residential house and leans in the opposite direction of the hypocenter as a result of the blast wind. It was replanted at Honkawa Elementary School in 2012, where it is cared for by the children.

Note: as this is a school, entry is prohibited without prior permission.
---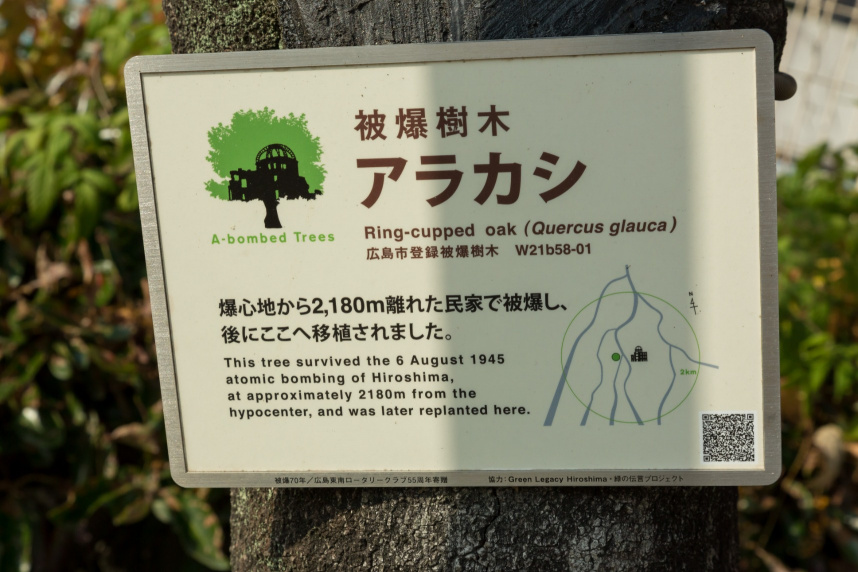 ---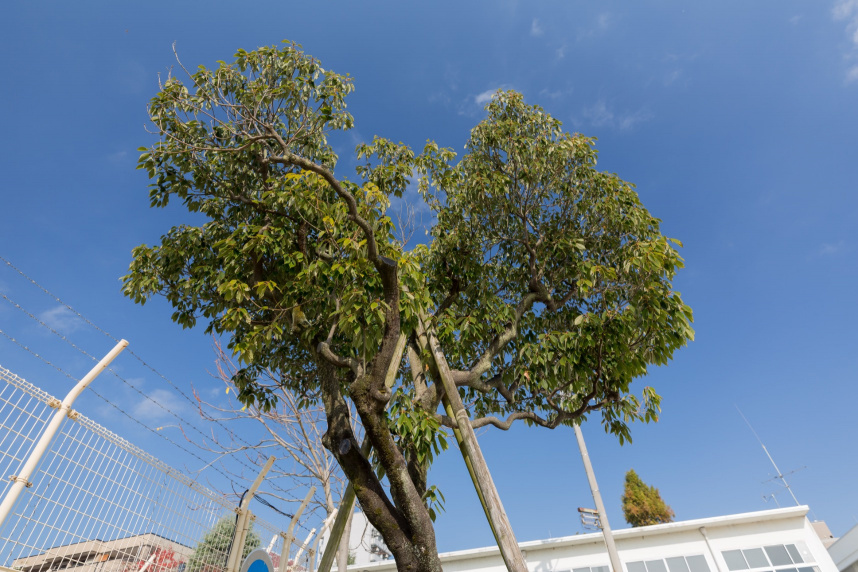 Information
Ring-Cupped Oak (Honkawa Elementary School)
Address

1-5-39 Honkawa-cho, Naka-ku, Hiroshima City

Access

Streetcar: Take the 2 or 6 streetcar line headed for Miyajima-guchi (宮島口) or for Eba (江波), respectively, and get off at Honkawa-cho (本川町).

Distance from the hypocenter

2180m

MAP

Tap the name of the facility on Google Map and tap "View on Google Maps" to launch the application.
---