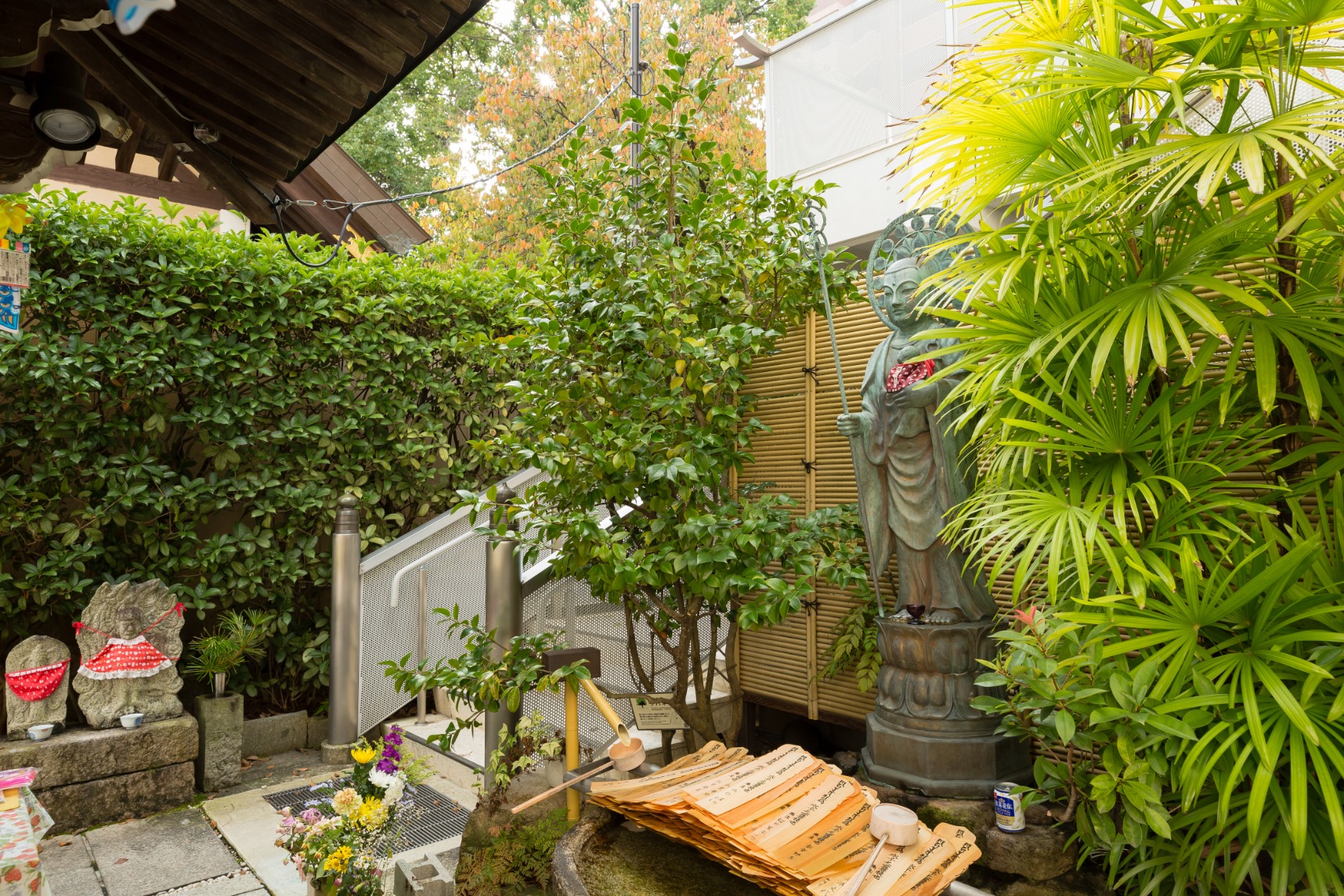 Bodaiju and Camellia (Hoshoin Temple)
Many trees, such as ginkgo and pine, could be found inside the temple complex of Hōshō-in before the war, but nearly everything was burned to the ground in the bombing. At a distance of 1,820 meters from the hypocenter, the camellia tree managed to survive, and despite the above-ground portion being burned away, new buds began to grow from its roots. While the roots still bear scars from the trauma, each year, beautiful flowers bloom on the tree. There were two bodaiju that survived, and one of them has been replanted near the Cenotaph for the A-Bomb Victims, where it has grown large and tall.
---
---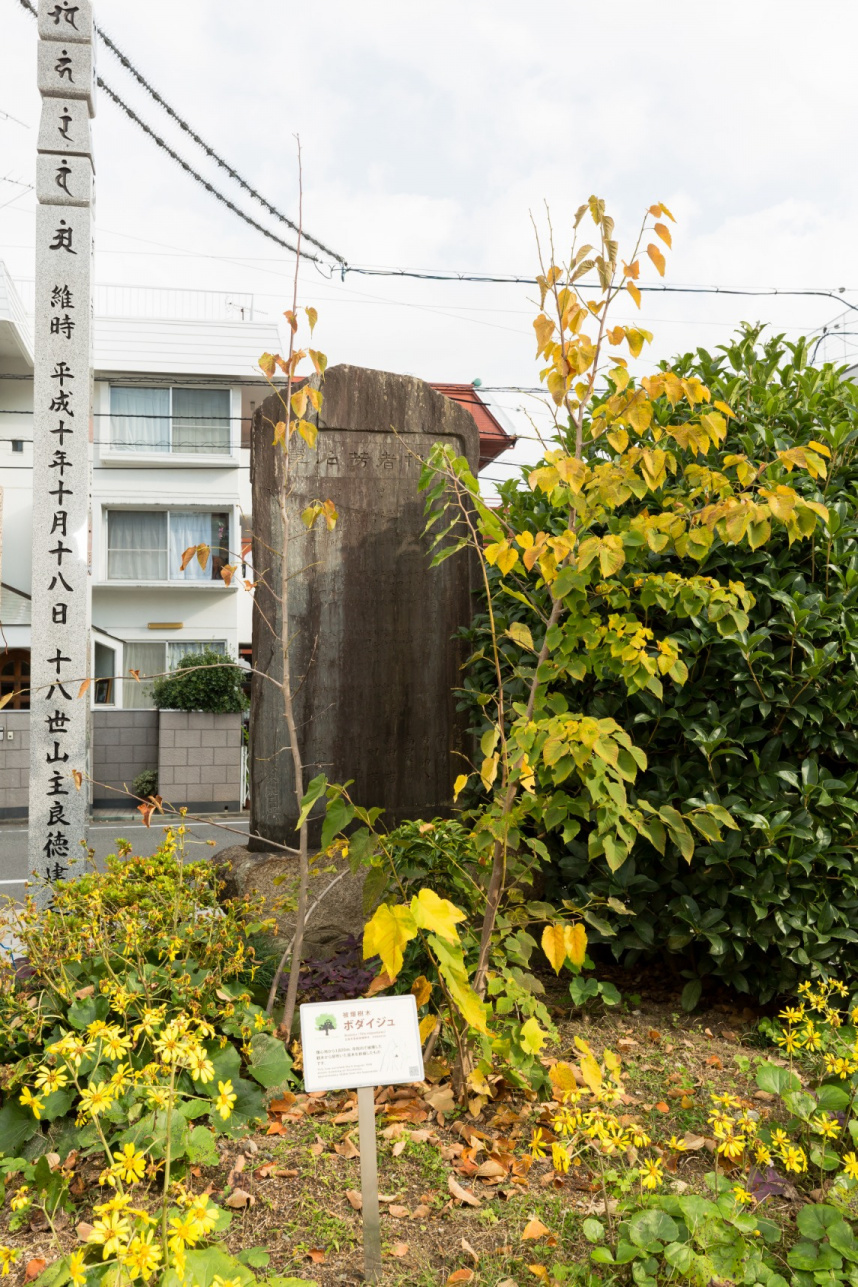 Information
Bodaiju and Camellia (Hoshoin Temple)
Address

12-4 Hakushima Kuken-cho, Naka-ku, Hiroshima City

Access

Streetcar: Take the 2 or 6 streetcar line headed for Miyajima-guchi (宮島口) or for Eba (江波), respectively, and get off at Hatchobori (八丁堀); then, change to the Hakushima line and get off at Hakushima (白島); it's a 8-minute walk from there.

Distance from the hypocenter

1820m

MAP

Tap the name of the facility on Google Map and tap "View on Google Maps" to launch the application.
---