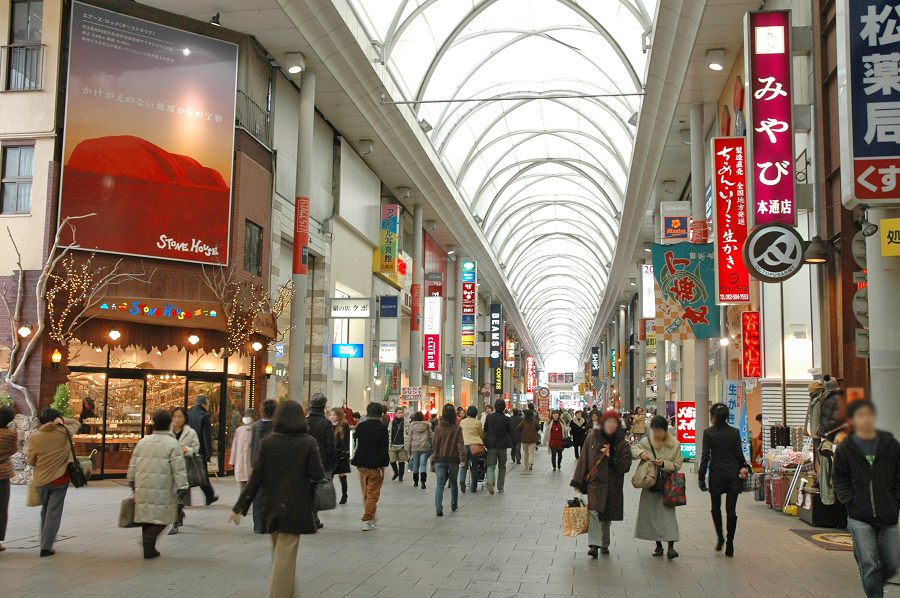 The Saigoku Kaidō (Hondori)
The Saigoku Kaidō was the name of the road which stretched from Kyoto to Shimonoseki along the Sanyō-dō during the Edo Period. It served as the main road for travel in Western Japan and is the basis for the current national highway, Route 2. The road runs from Hiroshima Station through to Hondori, the Motoyasu Bridge, Peace Memorial Park, and continues on to Nishi-Hiroshima Station.

Since the Edo Period, Hondori has served as the main thoroughfare and bustling commercial hub of the Saigoku Kaidō, a role which continues to this day. Walking along the busy shopping arcade, visitors will see plaques with the names of towns which used to stand on this historic road.
---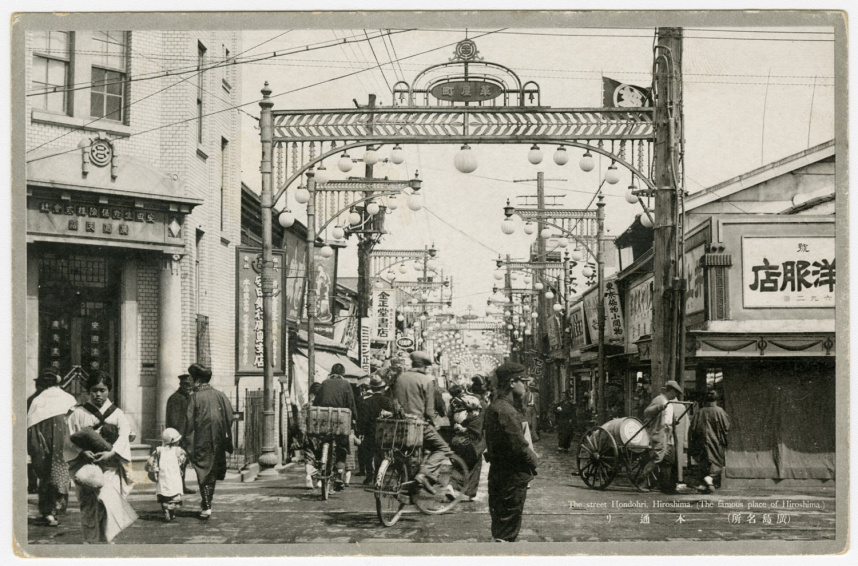 ---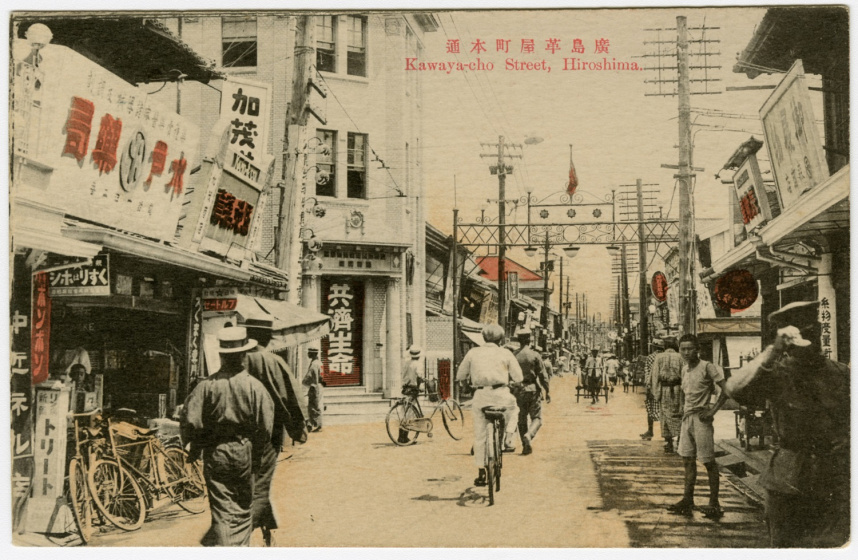 Information
The Saigoku Kaidō (Hondori)
Access

Streetcar: Take the 2 or 6 streetcar line headed for Miyajima-guchi (宮島口) or for Eba (江波), respectively, and get off at Kamiya-cho Higashi (紙屋町東); it's about a 5 minute walk from there.
Or, take the 1 streetcar line (bound for Hiroshima Port (Hiroshima-kō // 広島港) and get off at Hondori (本通); it's a one minute walk from there.

MAP

Tap the name of the facility on Google Map and tap "View on Google Maps" to launch the application.
---