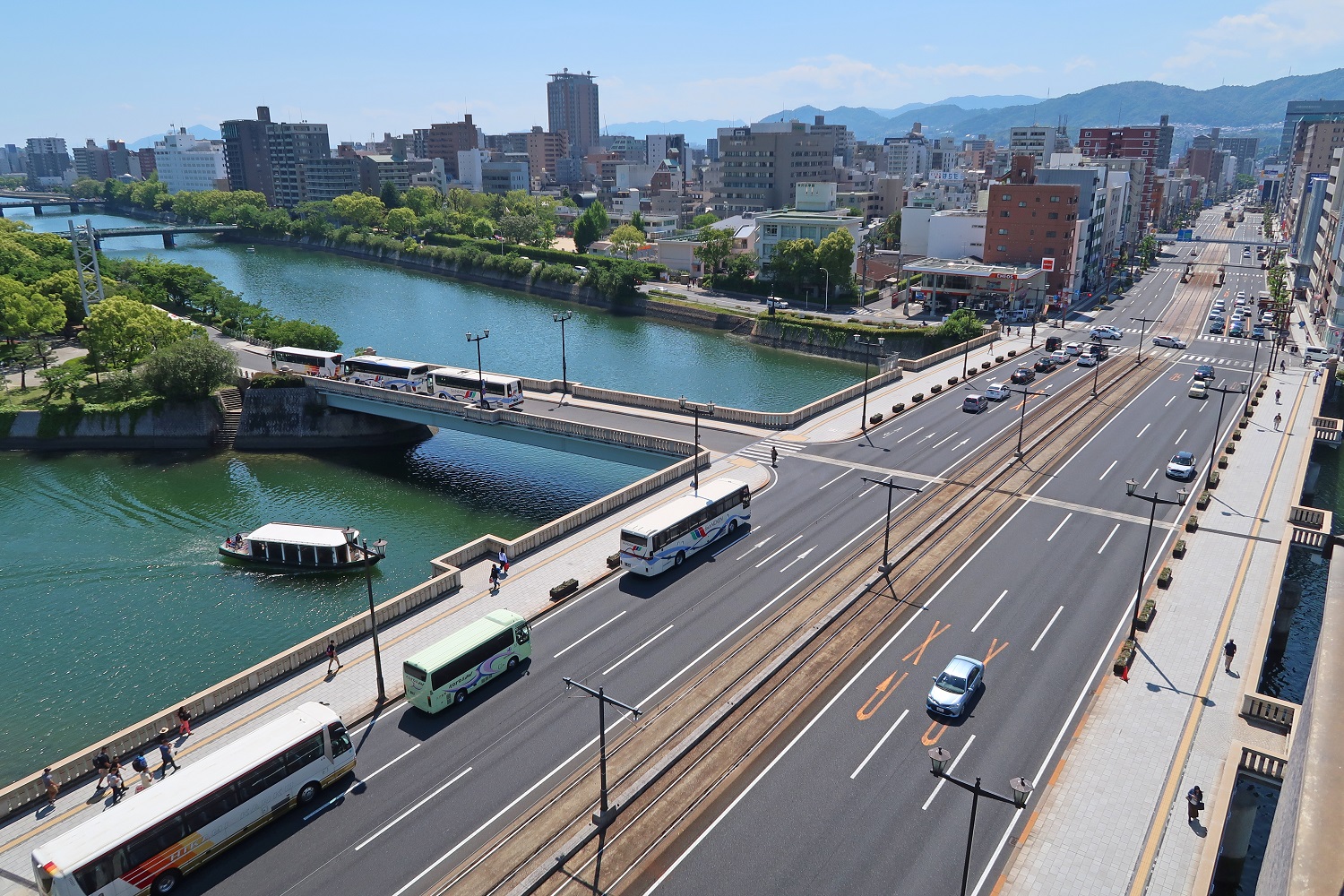 Aioi-bashi Bridge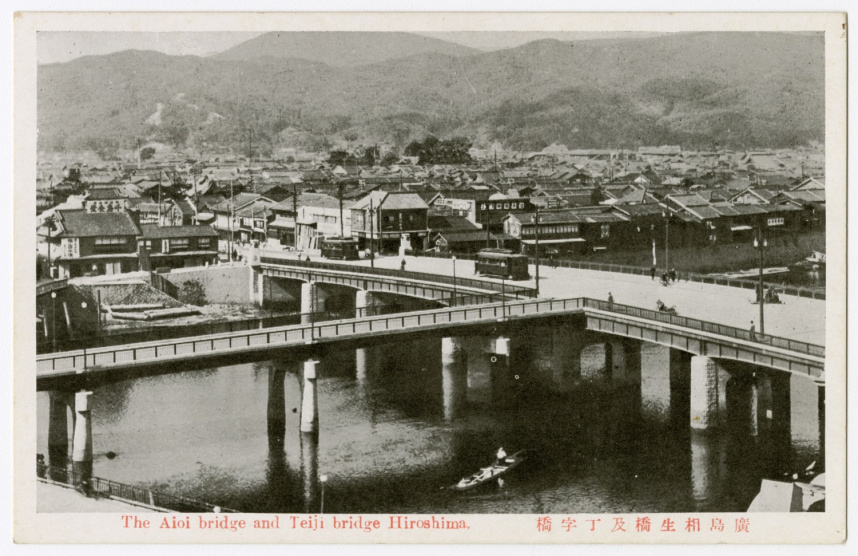 ---
The Aioi-bashi Bridge was rebuilt in 1932, and in 1934, its central section was extended to the northern point of Nakajima (now the northern point of Peace Memorial Park), resulting in its unique T-shape. Immediately to the south were the two original wooden Aioi-bashi Bridges which spanned east to west. In the short period of time until they were taken down, the Aioi-bashi Bridge looked rather like the letter H.
---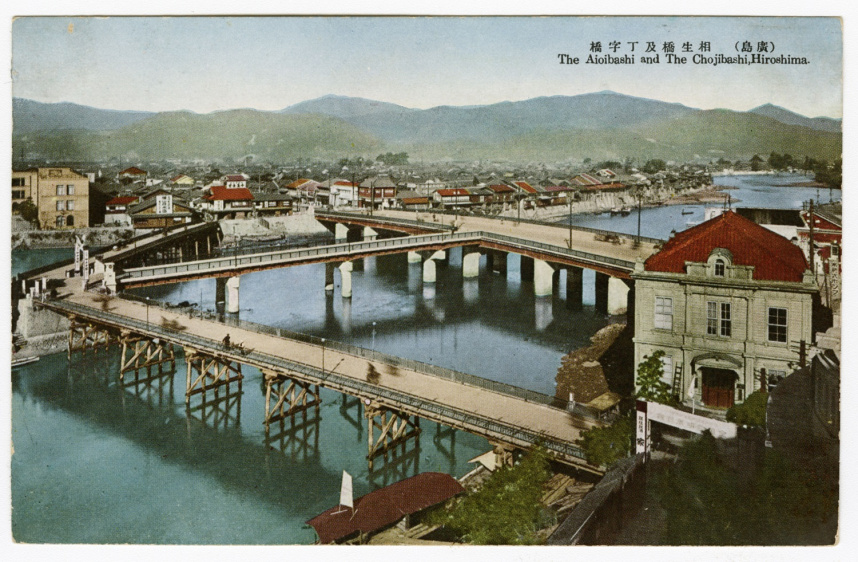 ---
Located in downtown Hiroshima, the Aioi-bashi Bridge was the target of the atomic bomb. The tremendous blast warped the girders, blew the handrail on the northern side into the river, and the walkway was lifted and warped.
---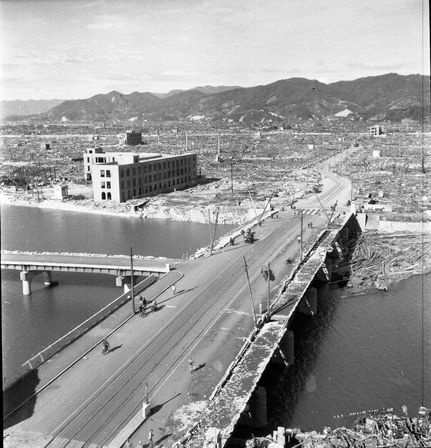 ---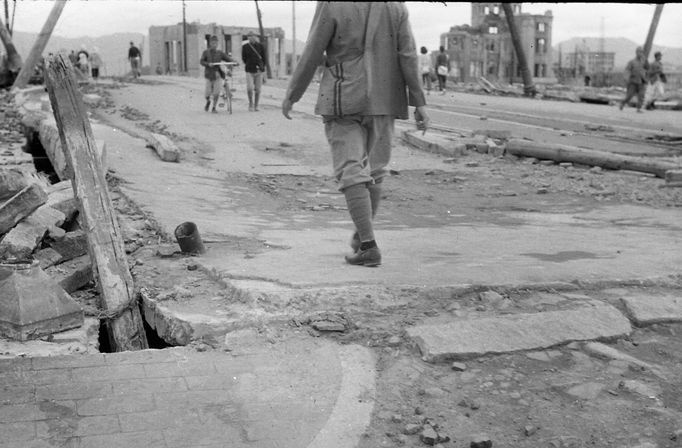 ---
Reconstruction of the bridge began soon after the bombing, and the streetcars resumed service across the bridge on September 7, 1945.
---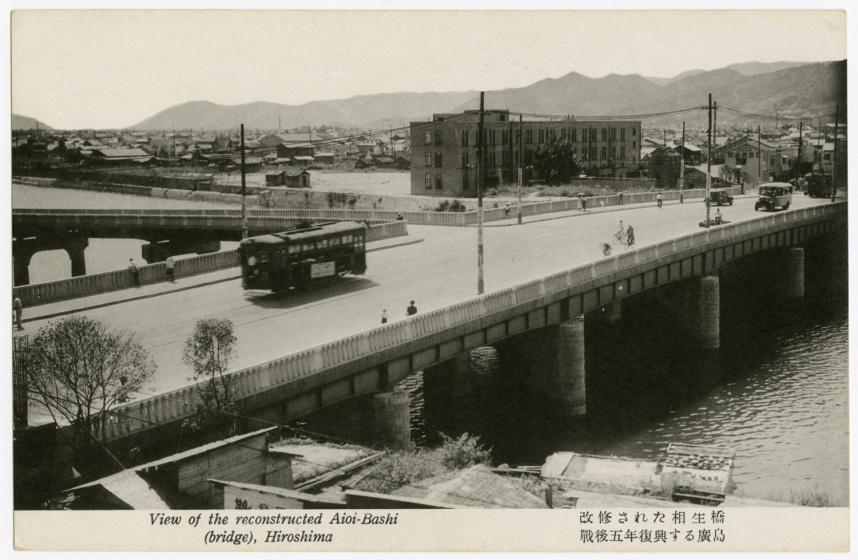 ---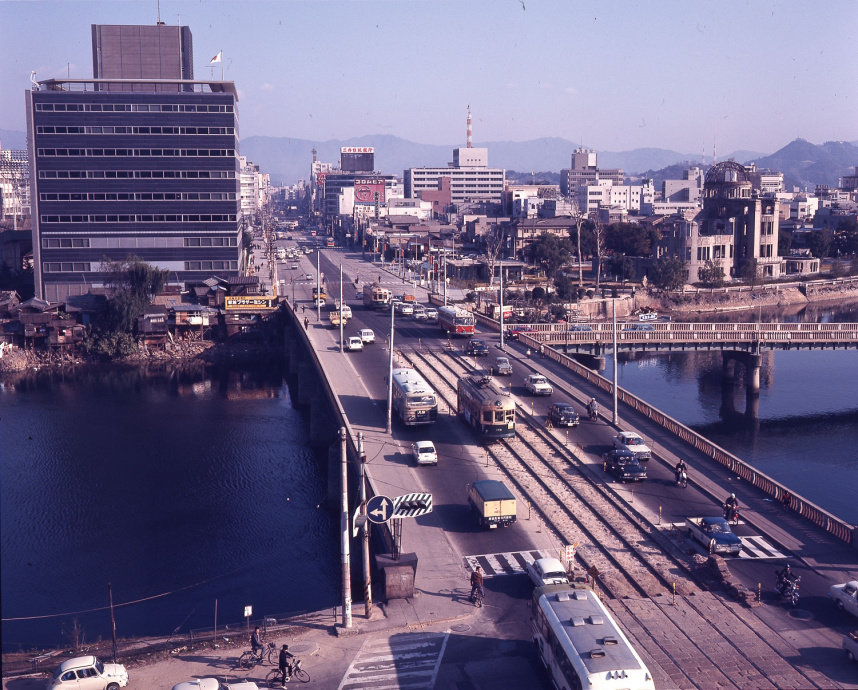 ---
In 1983, the bridge, which played a central part in traffic to and from the city center, was completely rebuilt; however, part of a pillar that survived the bombing was preserved, and now sits at the foot of the bridge in Peace Memorial Park.
---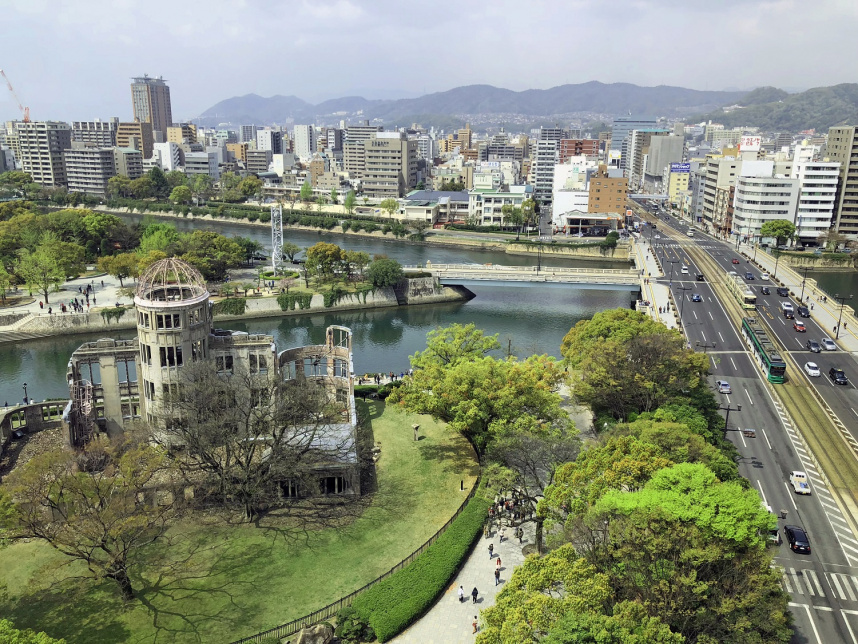 ---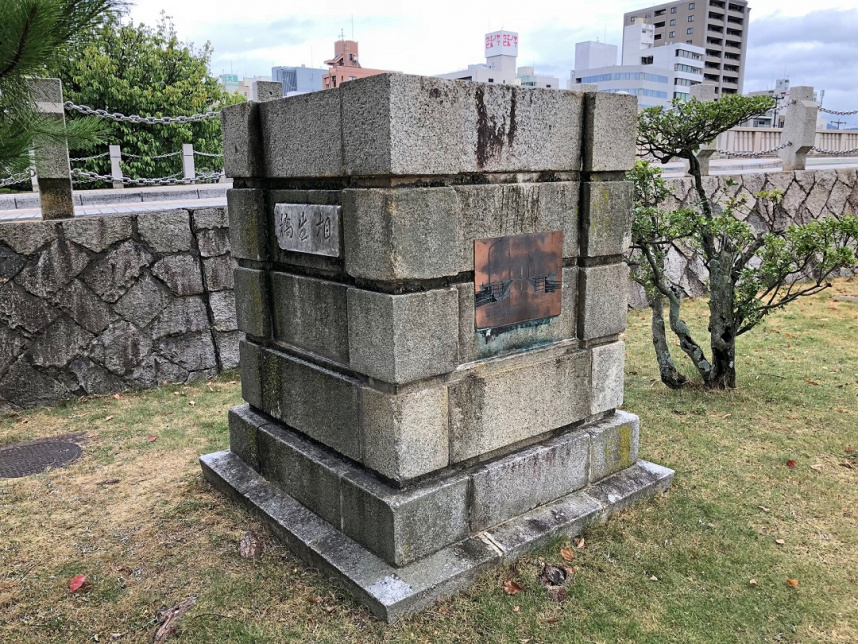 Information
Aioi-bashi Bridge
Address

Moto-machi, Naka-ku, Hiroshima City

MAP

Tap the name of the facility on Google Map and tap "View on Google Maps" to launch the application.
---