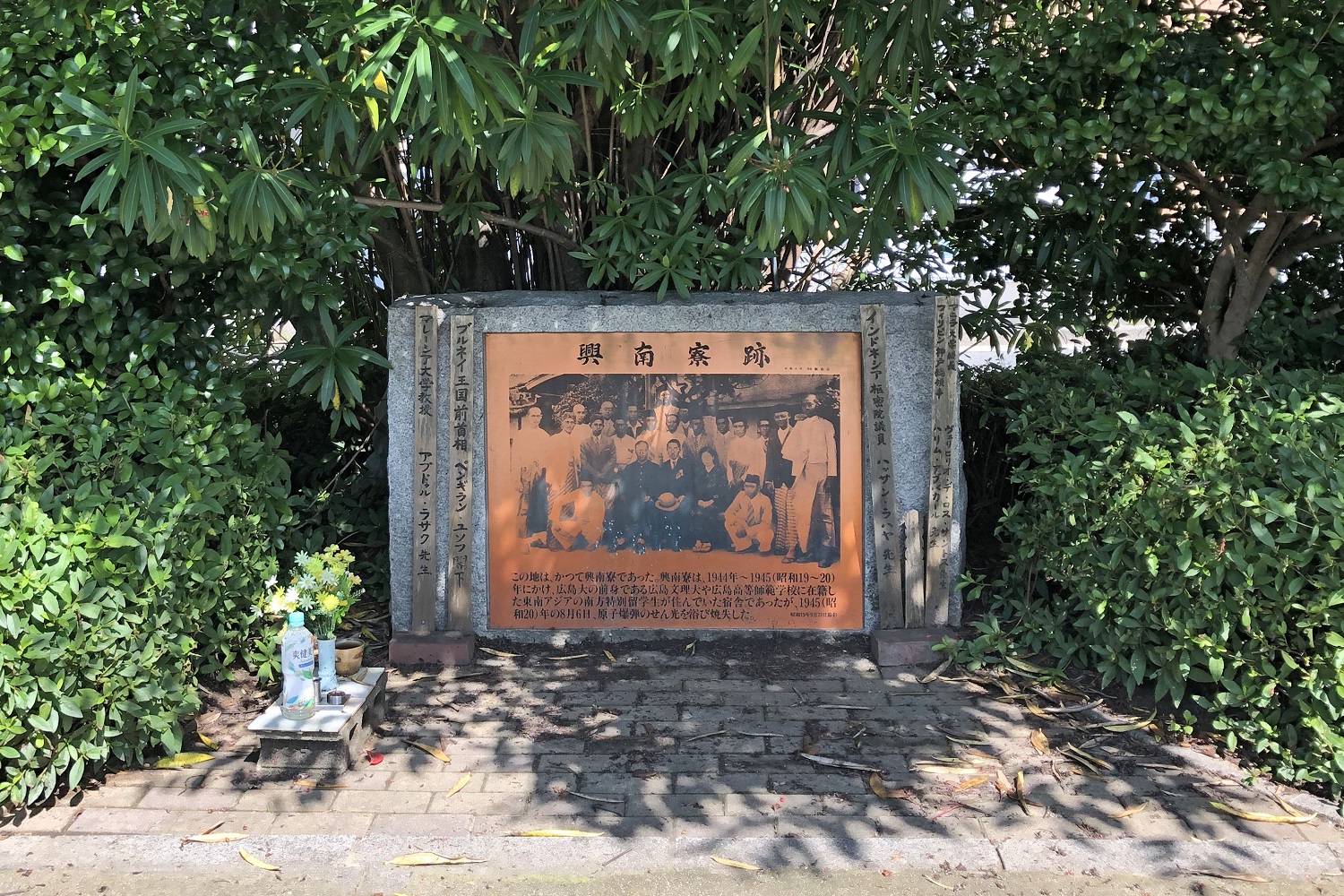 spot

54

The Ruins of the Konan Dormitory
South Asia Special Exchange Students were Southeast Asian students invited and sponsored financially by the Japanese government during WWII in order to foster leaders of the future. South Asian exchange students enrolled in the Hiroshima University of Literature and Science lived in a dormitory called the Konan Dormitory.
The Konan Dormitory was wiped out by the bombing, and from the nine South Asian exchange students studying at the university, all but one, who was hospitalized in the suburbs, experienced the bombing.
Information
The Ruins of the Konan Dormitory
Address

8, 4-Chome Otemachi, Naka-ku, Hiroshima City

MAP

Tap the name of the facility on Google Map and tap "View on Google Maps" to launch the application.
---