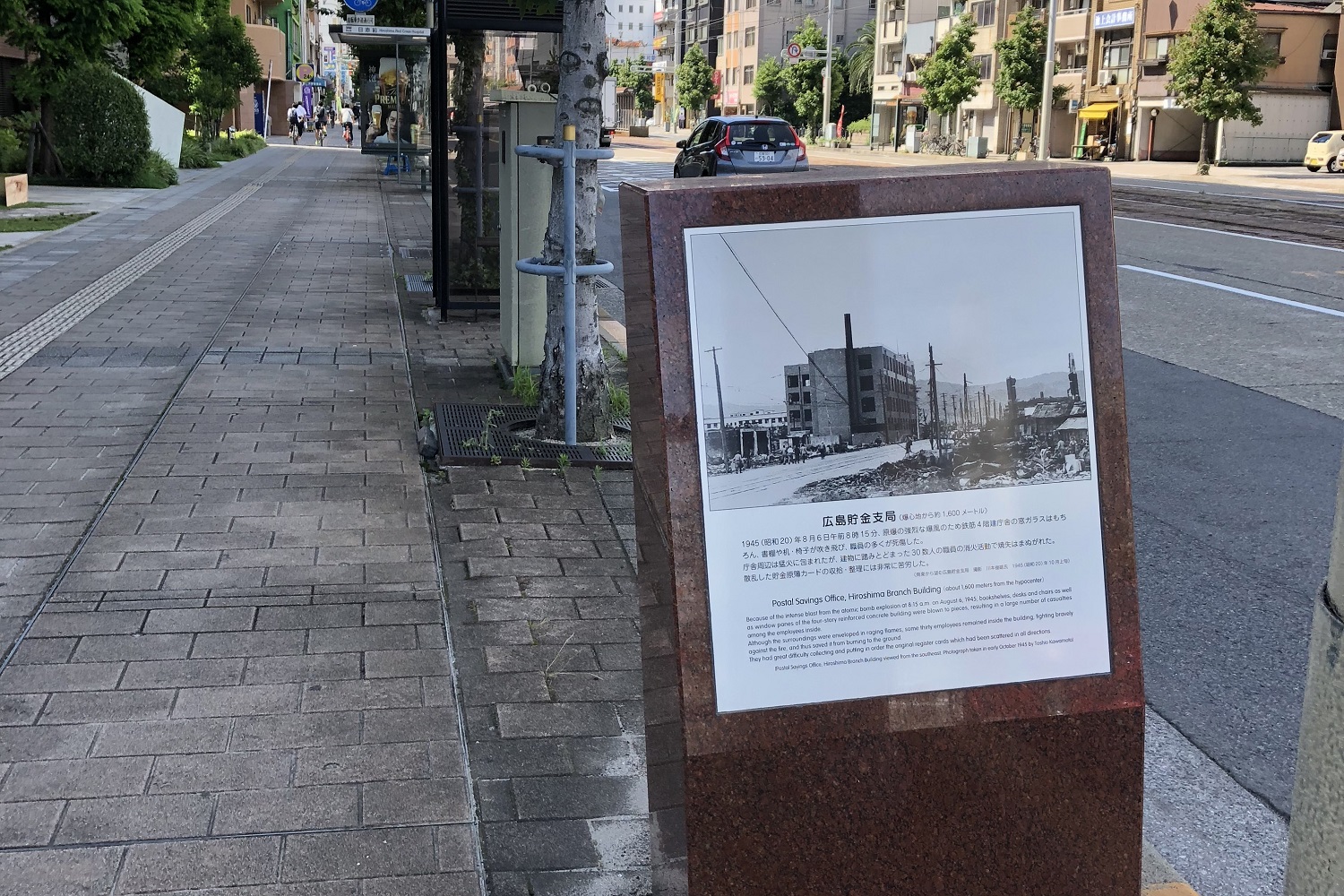 Hiroshima Branch of the Postal Savings Office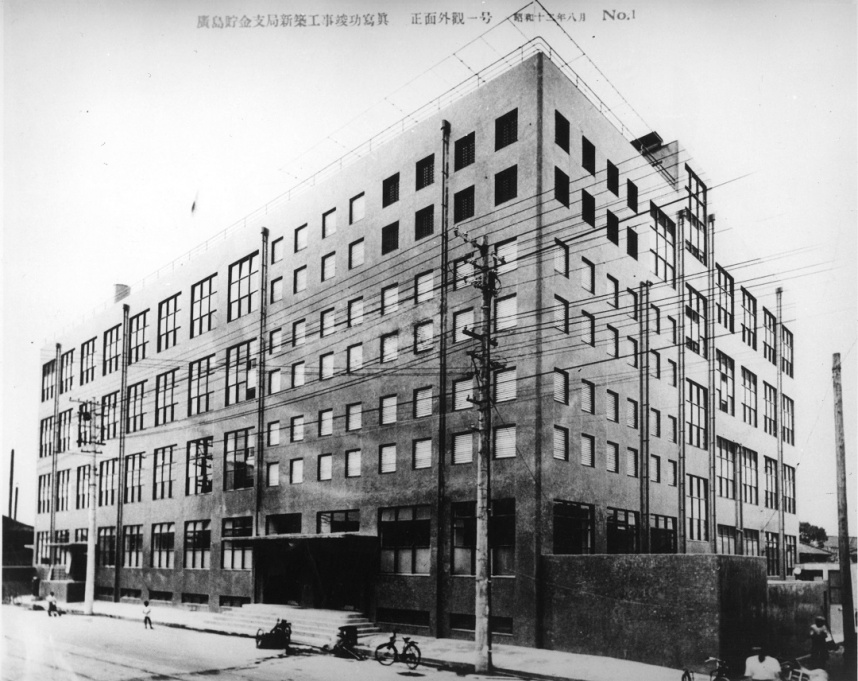 ---
Built in 1937, the Hiroshima Branch of the Postal Savings Office was a four-story building of reinforced concrete, complete with a finished basement.
---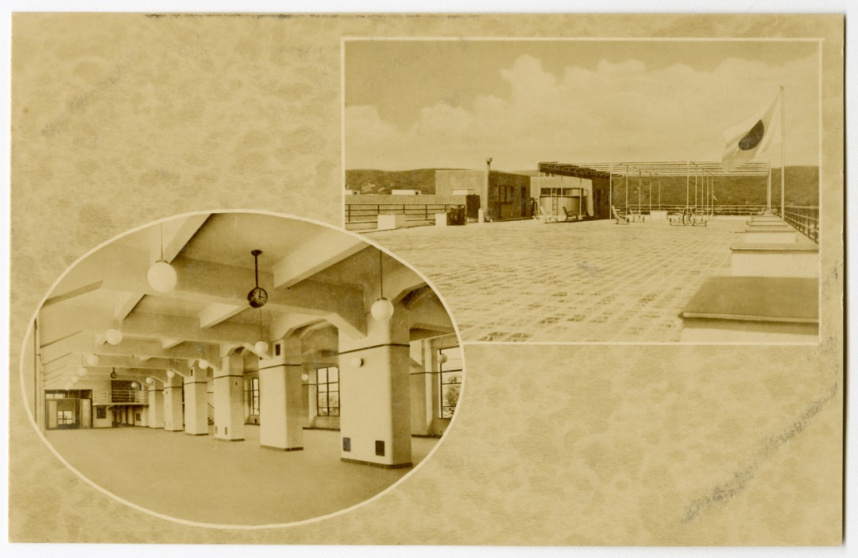 ---
1,600 meters from the hypocenter, the August 6 blast shattered all of the windows and reduced the bookshelves, desks, and chairs inside to splinters. Many of the employees inside the building lost their lives that day, and many more were injured. In the ensuing firestorm that raged around the building, 30 or so employees risked their lives to battle the flames, saving the building from complete destruction. The basement, still relatively intact, served as an evacuation site for the injured.
---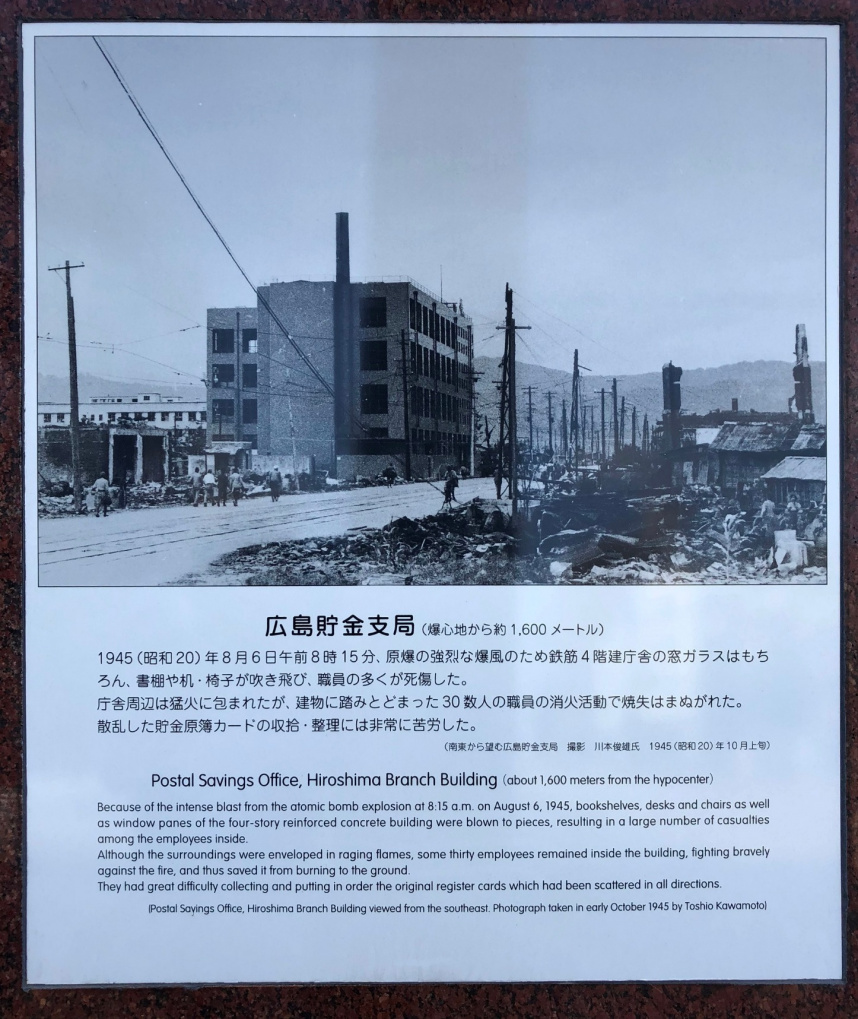 ---
The building would undergo repeated repairs in the years to come, serving as the Hiroshima Savings Bureau until 1988, when a new branch office was completed in a different location. The Hiroshima Savings Bureau was demolished, and a section of roof tiles were preserved as a monument which remains on the grounds of the Japan Post Chugoku Region Office.
---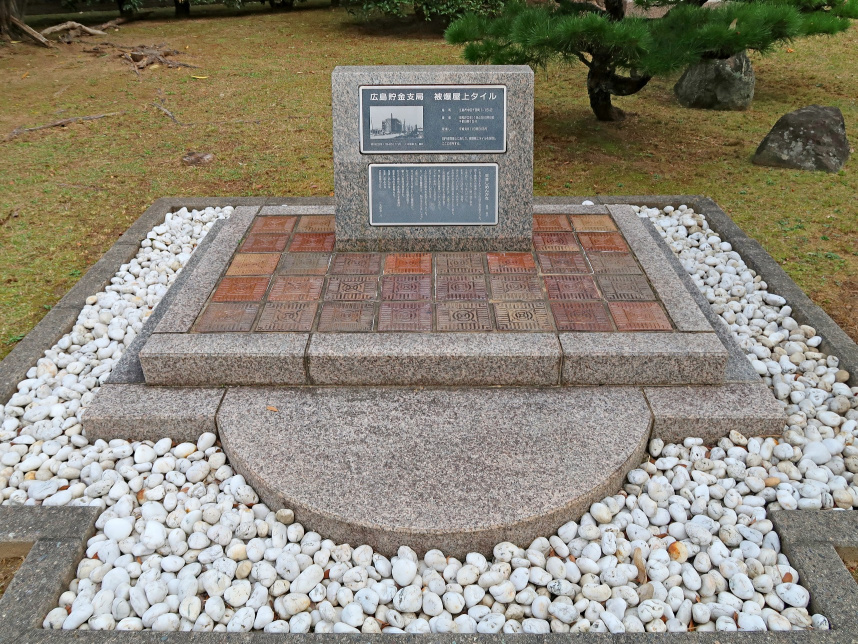 Information
Hiroshima Branch of the Postal Savings Office
Address

15-1 Senda-machi, Naka-ku, Hiroshima City

Access

Streetcar: Take the 1 streetcar line headed for Hiroshima Port (Hiroshima-kō // 広島港) and get off at the Hiroshima Red Cross Hospital (Nisseki Byōin-mae //日赤病院前).

MAP

Tap the name of the facility on Google Map and tap "View on Google Maps" to launch the application.
---