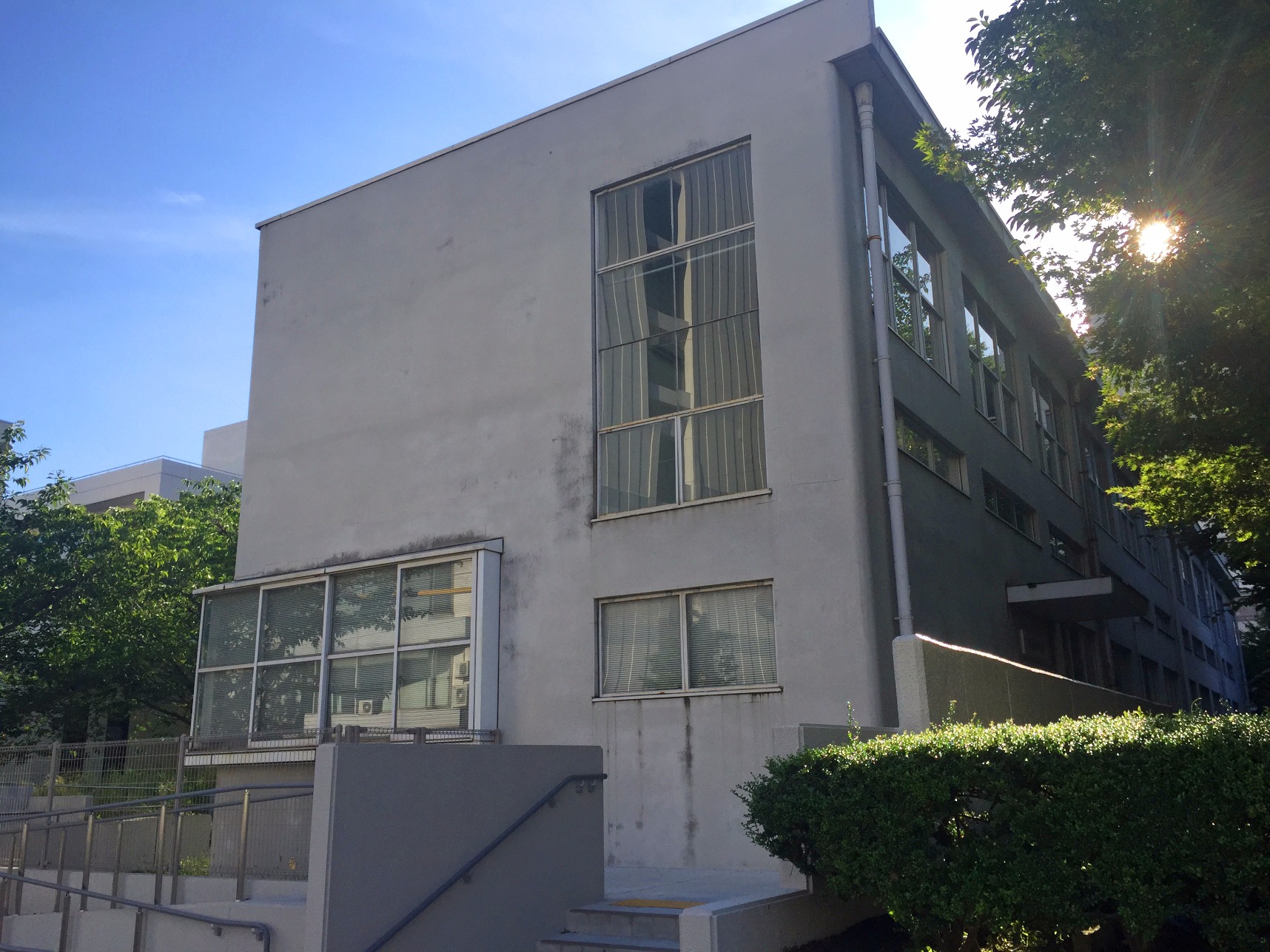 Former Outpatient Ward of Hiroshima Teishin Hospital
Hiroshima Teishin Hospital, designed by architect Mamoru Yamada as a modern reinforced concrete building with distinctive, large panel windows, was completed in 1935.

While the 1945 bombing shattered its trademark windows, the building was spared from complete collapse and, as patients had already been evacuated from the building in anticipation of air raids, there were no patient casualties. The interior of the second floor, however, was almost completely destroyed by the ensuing firestorm.

One of the few remaining functional hospitals in the city, Hiroshima Teishin Hospital played a crucial role in post-bombing patient treatment and care, as well as in research. The Former Outpatient Ward is now home to an Atomic Bomb Artifacts Exhibition Room, open to visitors year-round.
Information
Former Outpatient Ward of Hiroshima Teishin Hospital
Address

19-8 Higashi-Hakushima-cho, Naka-ku, Hiroshima City

Tel

082-242-7831

Time

9 am to 5 pm
(Please call ahead to schedule your visit to the Atomic Bomb Artifacts Exhibition Room)

Access

Streetcar: Take the 6 or 2 streetcar line, bound for Eba (江波) or Miyajima-guchi (宮島口) respectively, and get off at Hatchobori (八丁堀); transfer to the 9 streetcar line bound for Hakushima (白島) and get off at the Hiroshima Family Court (Katei Saibansho-mae // 家庭裁判所前); it's about a 10 minute walk from there.

Fee

Admission is free.

Holiday

Saturdays, Sundays, and national holidays.

MAP

Tap the name of the facility on Google Map and tap "View on Google Maps" to launch the application.
---