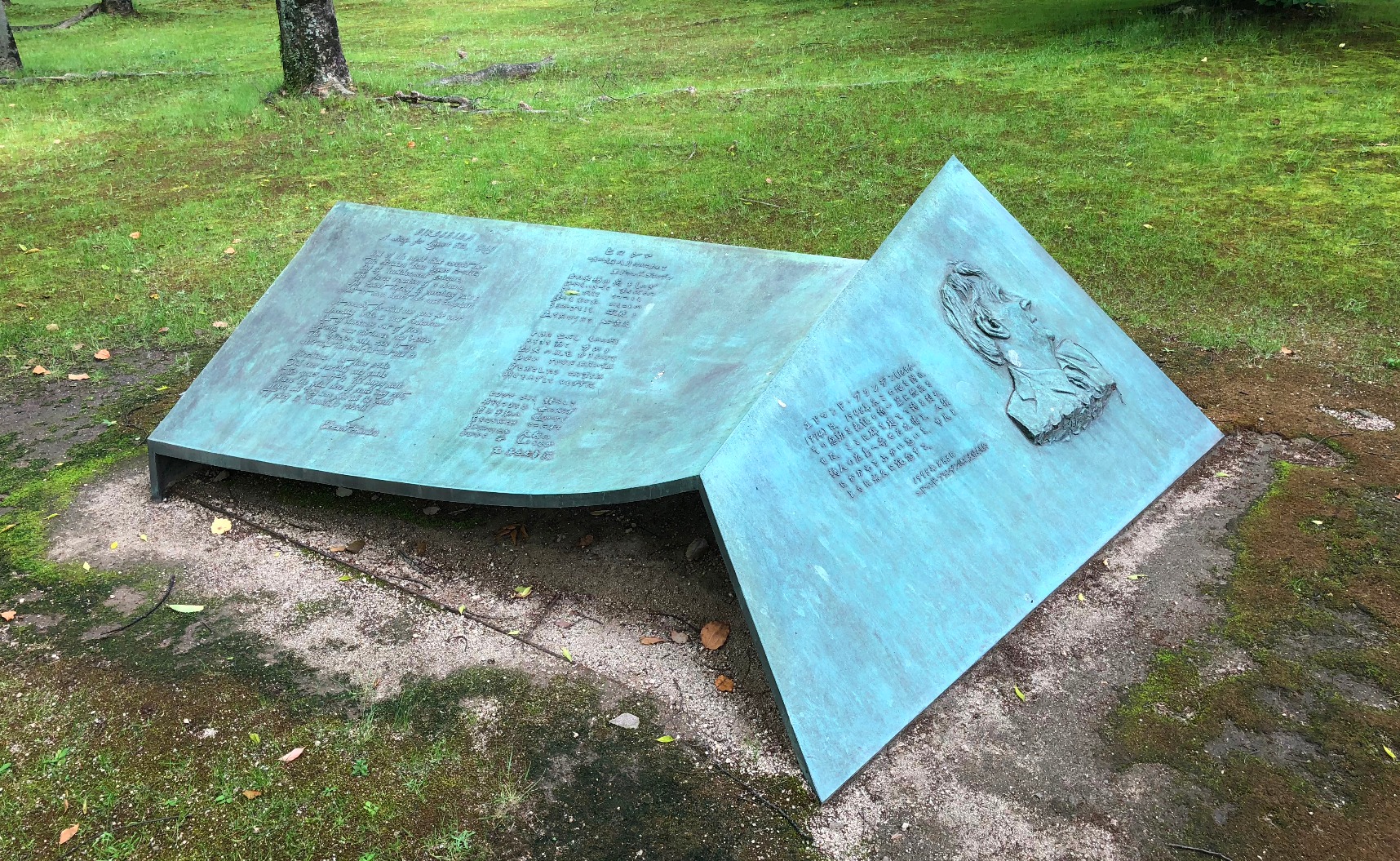 Edmund Blunden Monument
Edmund Blunden (1896-1974) was a British poet and pacifist. From 1924 to 1927, he served as a professor of English Literature at the former Tokyo Imperial University (current University of Tokyo). Blunden would later return to Japan in 1947 as a member of the British liaison mission in Tokyo.

During a visit to Hiroshima in 1948, he gave a lecture about Shakespeare at the former Hiroshima University of Literature and Science (current Hiroshima University), and in the following year, published the poem "A Song for August 6, 1949".

The poem was rediscovered in 1975 by the former HU Dean of the Faculty of Letters Michio Matsui, and with the support of the Japan-British Cultural Society, the Edmund Blunden Memorial was built. Shaped like an overturned book, this bronze memorial, located just north of the Hiroshima City Central Library, in inscribed with the original English and Japanese translation of the poem.
Information
Edmund Blunden Monument
Address

3-1 Moto-machi, Naka-ku, Hiroshima City

Access

Streetcar: Take the 1, 2, or 6 streetcar line (headed for Hiroshima Port (Hiroshima-kō // 広島港), Miyajima-guchi (宮島口), or Eba (江波), respectively) and get off at Kamiya-cho Nishi (紙屋町西), it's about a 15 minute walk from there.

MAP

Tap the name of the facility on Google Map and tap "View on Google Maps" to launch the application.
---